Strawless Summer Pledge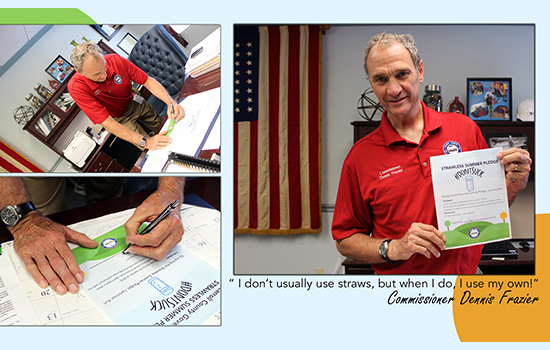 #StrawlessSummer, based on the Ocean City Maryland campaign lead by the Surfrider Foundation, is a voluntary program aimed to encourage restaurants and citizens to reduce the use of plastic straws. Citizens can join the cause by not requesting straws, not using straws, or bringing your own straw; restaurants are encouraged to participate by using alternate types of straws or offering them by request only. 
Click here and download the pledge today!