2019 Holiday Closings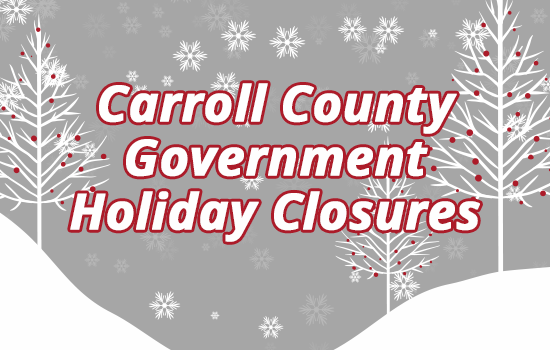 Carroll County Government and offices including the Bureau of Aging & Disabilities as well as Mt. Airy, North Carroll, South Carroll, Taneytown and Westminster Senior & Community Centers will be closed:
Christmas Eve - December 24th at 12 pm
Christmas Day - December 25th
Thursday, December 26th
New Year's Eve - December 31st at 12 pm
New Year's Day - January 1st
We will reopen on Thursday, January 2, 2020. Have a safe and wonderful holiday!