Register for CHRONIC CONDITIONS Workshops Scheduled for Aug-Oct 2022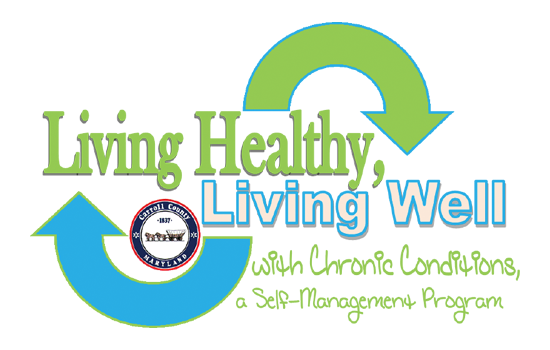 Are you sick and tired of being sick and tired? The key to getting the most out of life is learning to manage your symptoms. 
A community-based workshop to help people manage their ongoing health conditions. This interactive workshop is designed to improve individual's self-management skills. Different subject matter is taught each week with an overall goal of improved health and fewer sick days.
Carroll County Bureau of Aging & Disabilities provides at NO COST the Evidence-Based Living Healthy, Living Well Program. Living Healthy, Living Well is a suite of self-management workshop series originally developed at Stanford University for those with Chronic Disease, Diabetes and Chronic Pain. Living Healthy, Living Well meets for 2 1/2 hours a week for six weeks. A Virtual CHRONIC CONDITIONS self-management workshop series is currently scheduled for Tuesday mornings 9:00 to 11:30am beginning August 30, 2022.