World Elder Abuse Awareness Day Event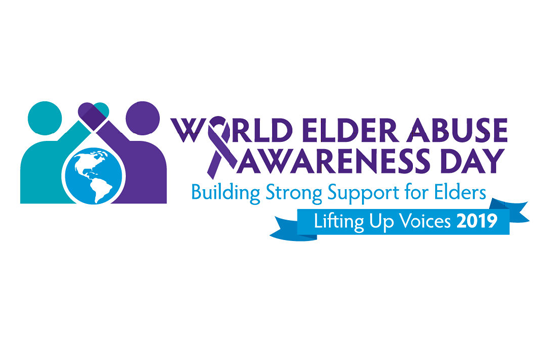 Begin: 6/14/2019 9:00 AM
End: 6/14/2019 11:00 AM
Location: South Carroll Senior & Community Center, 5928 Mineral Hill Road, Sykesville, MD
Join us on Friday, June 14, 2019 for a World Elder Abuse Awareness Day Event at the South Carroll Senior & Community Center, 5928 Mineral Hill Road, Sykesville. The World Elder Abuse Awareness Day 2020 theme, "Lifting Up Voices", provides a voice to victims to encourage them to share their experiences to help others avoid similar abuse.  An expert panel will provide tips on how to prosecute, prevent, investigate, support and serve those who have been abused, mistreated, neglected, exploited and scammed in our older adult community. Our panel will include representatives from the Carroll County State's Attorney's Office, Sheriff's Office, Adult Protective Services, Long Term Care Ombudsman, and Carroll County Caregiver Support Program. This year's panel will also include a victim who will share their story in the hope of educating the community.
Carroll County's Senior Singers group will be performing to highlight the WEAAD theme.  Representatives from state and local agencies will be available to answer questions and distribute resources during and after the event.  Information relevant to those in law enforcement, the aging and disabilities profession, financial services, as well as older adults, their families, and caregivers will be available.
A lite breakfast will begin at 9:00 a.m. with the panel discussion taking place from 9:30 to 11:00 a.m. Registration is not required.