Maximize 2045 Public Meeting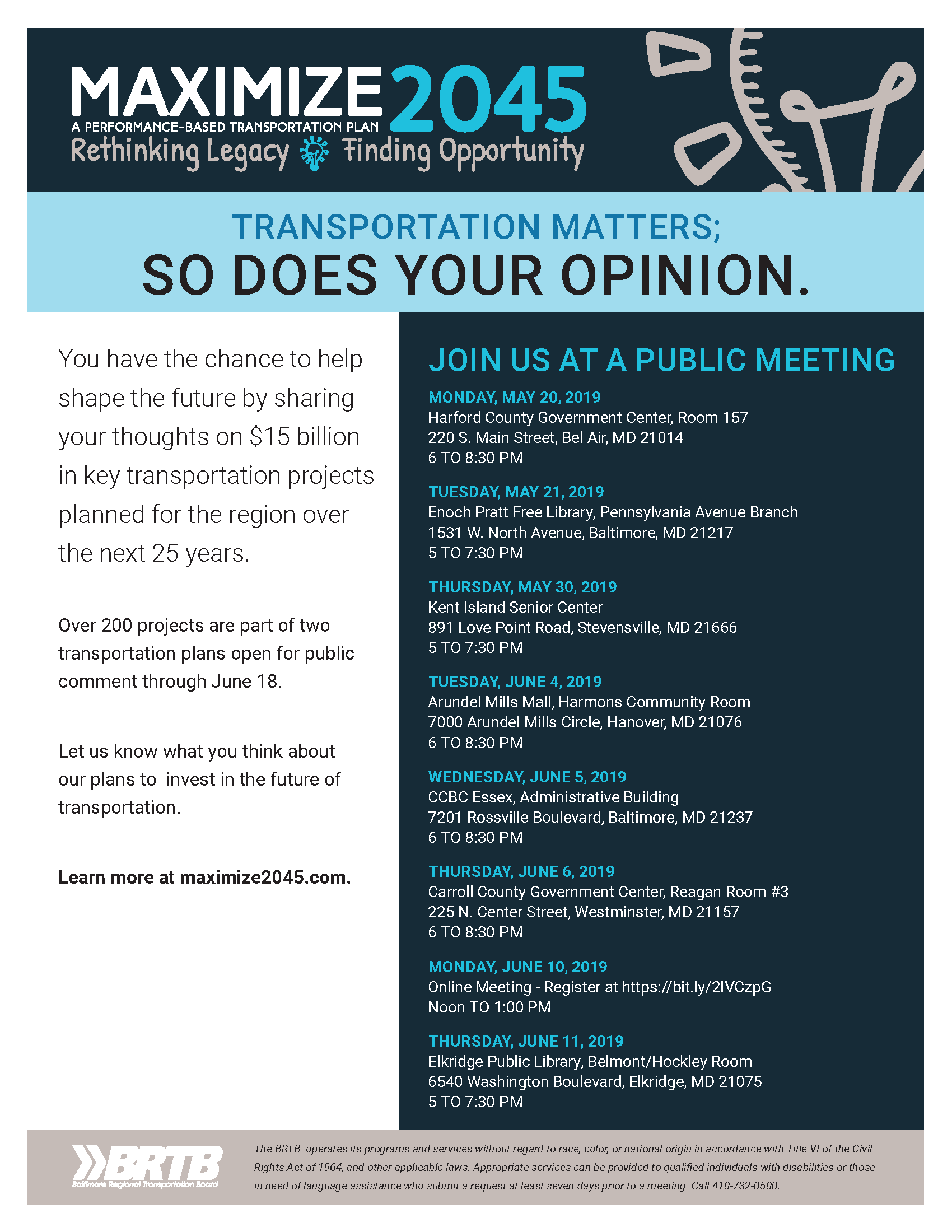 Begin: 6/6/2019 6:00 pm
End: 6/6/2019 8:30 pm
Location: Reagan Room 003
You have the chance to help shape the future by sharing your thoughts on $15 billion in key transportation projects planned for the region over the next 25 years.
Over 200 projects are part of two transportation plans open for public comment through June 18.
Let us know what you think about our plans to invest in the future of transportation.


For more information go to maximize2045.com