Adult Egg Hunt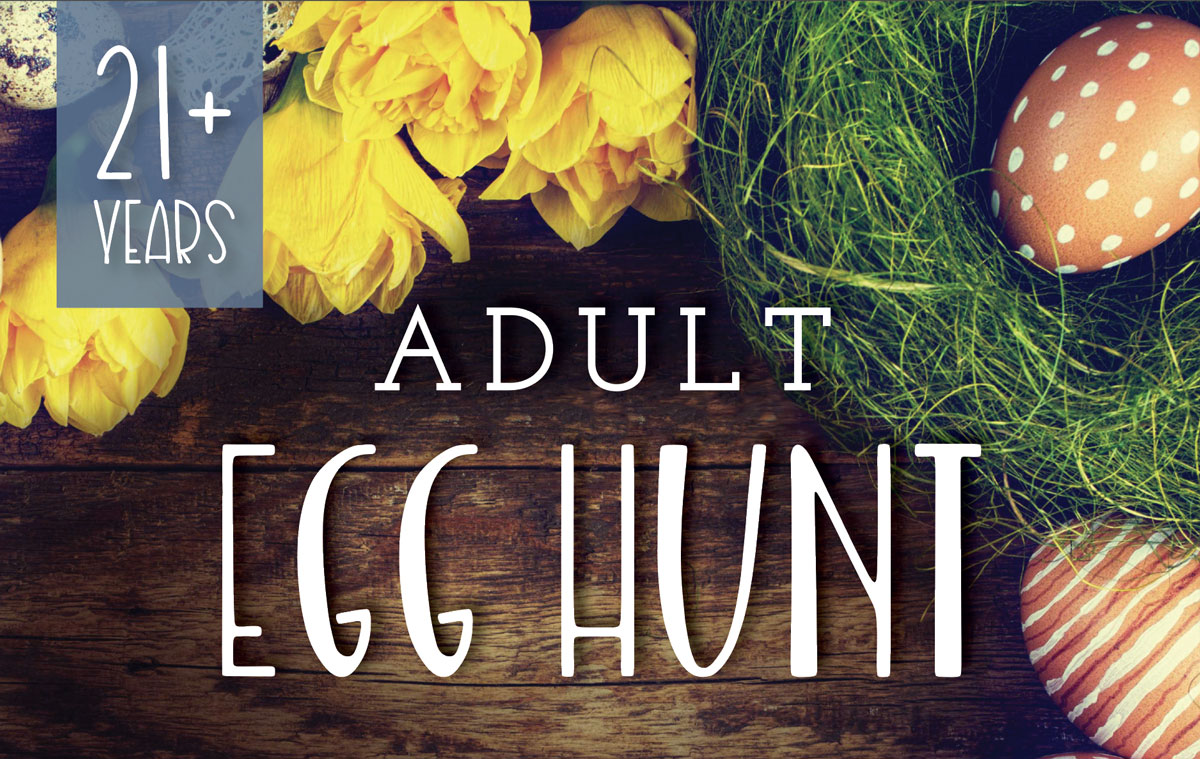 Begin: 4/4/2020 07:00 PM
End: 4/4/2020 09:00 PM
Location: Bear Branch Nature Center
Adult Egg Hunt 2020
Saturday, April 4, 2020; 7-9pm
at Bear Branch Nature Center 
Ages: 21+ years  |  $10 per person

We'll be hiding over 400 eggs along the trails of Hashawha Environmental Center. Each egg will contain a raffle ticket that you can use to win wine, chocolate, giftcards and more! Bring a friend and a flashlight and meet us in the nature center! Bring a flashlight and bag or basket for the hunt. You must pre-register for this event.
Disclaimer
Due to raffle prizes consisting of alcohol, anyone under the age of twenty-one (21) will not be permitted on the premises during this event. If a participant brings someone under the age of twenty-one (21) to the event, they will not be able to participate and will be asked to vacate the premises. Alcohol can not be consumed on park premises or within county facilities/buildings.
Registration
Call 410-386-2103 or walk-in at 300 S Center Street, Westminster, MD 21157 Monday-Friday, 8am-5pm; or online at Adult Egg Hunt.
Information
Call Bear Branch Nature Center at 410-386-3580.
Bear Branch Nature Center | 300 John Owings Road, Westminster, MD 21158
Click Here to View Program Flier
The Americans with Disabilities Act applies to the Carroll County Government and its programs, services, activities, and facilities. Anyone requiring an auxiliary aid or service for effective communication, or who has a complaint should contact The Department of Citizen Services, (410)386-3600 or 1-888-302-8978, or MD Relay 711/1-800-735-2258, as soon as possible but no later than 72 hours before the scheduled event.