CC Riders Inaugural Bicycle Ride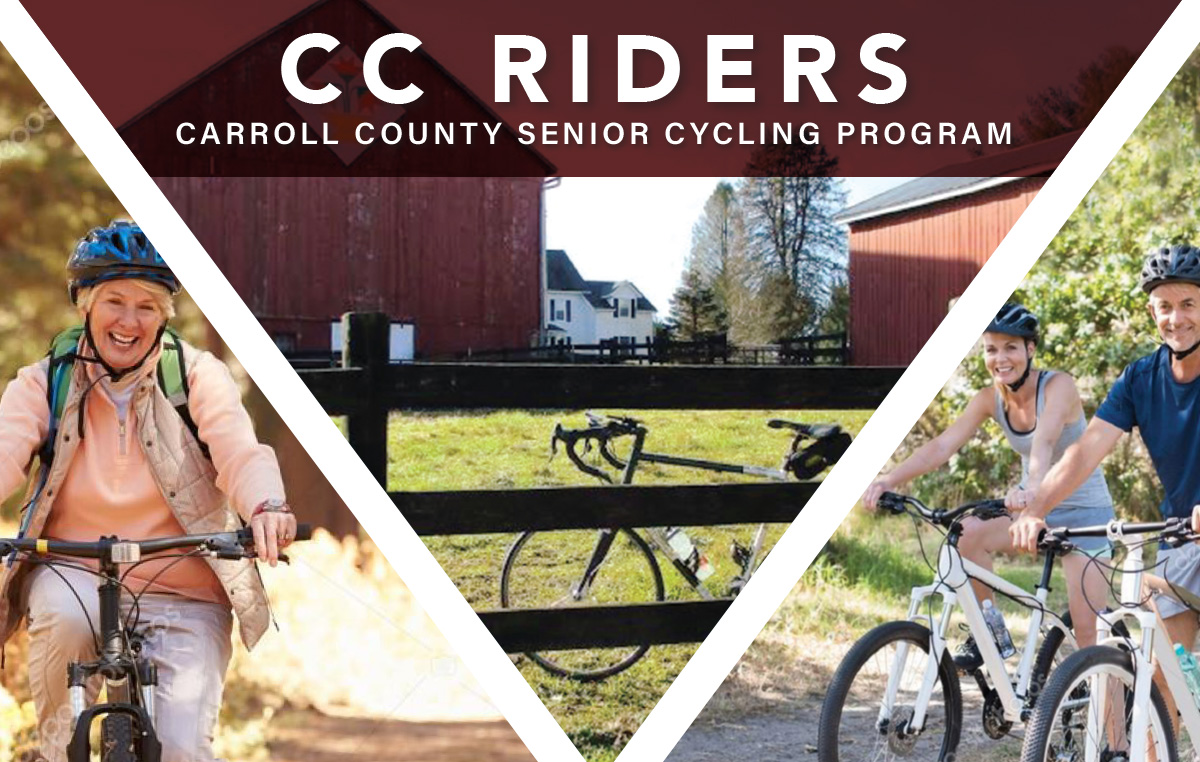 Begin: 6/14/2021 09:00 AM
Location: Race Pace Westminster
FREE, registration required.
To register visit http://bit.ly/CCRidersInauguralBicycleRide
We have re-scheduled the Inaugural Ride with CC Riders and Commissioner Frazier for Monday, June 14! Join Commissioner Frazier and CC Riders for our inaugural bicycle ride; Monday, June 14, at Race Pace in Westminster, meet at 9am. A 24-mile loop from Race Pace in Westminster to New Windsor and back. We will have one rest stop.
Ages 16+
Meet at Race Pace in Westminster at 9am with wheels rolling at 9:30am. Race Pace is located at 1 Railroad Ave, Westminster.
The Americans with Disabilities Act applies to the Carroll County Government and its programs, services, activities, and facilities. Anyone requiring an auxiliary aid or service for effective communication or who has a complaint should contact The Department of Citizen Services, 410-386-3600 or 1-888-302-8978 or MD Relay 711/1-800-735-2258 or email ada@carrollcountymd.gov as soon as possible but no later than 72 hours before the scheduled event.