Chesapeake Bay - Spring Field Experience 2020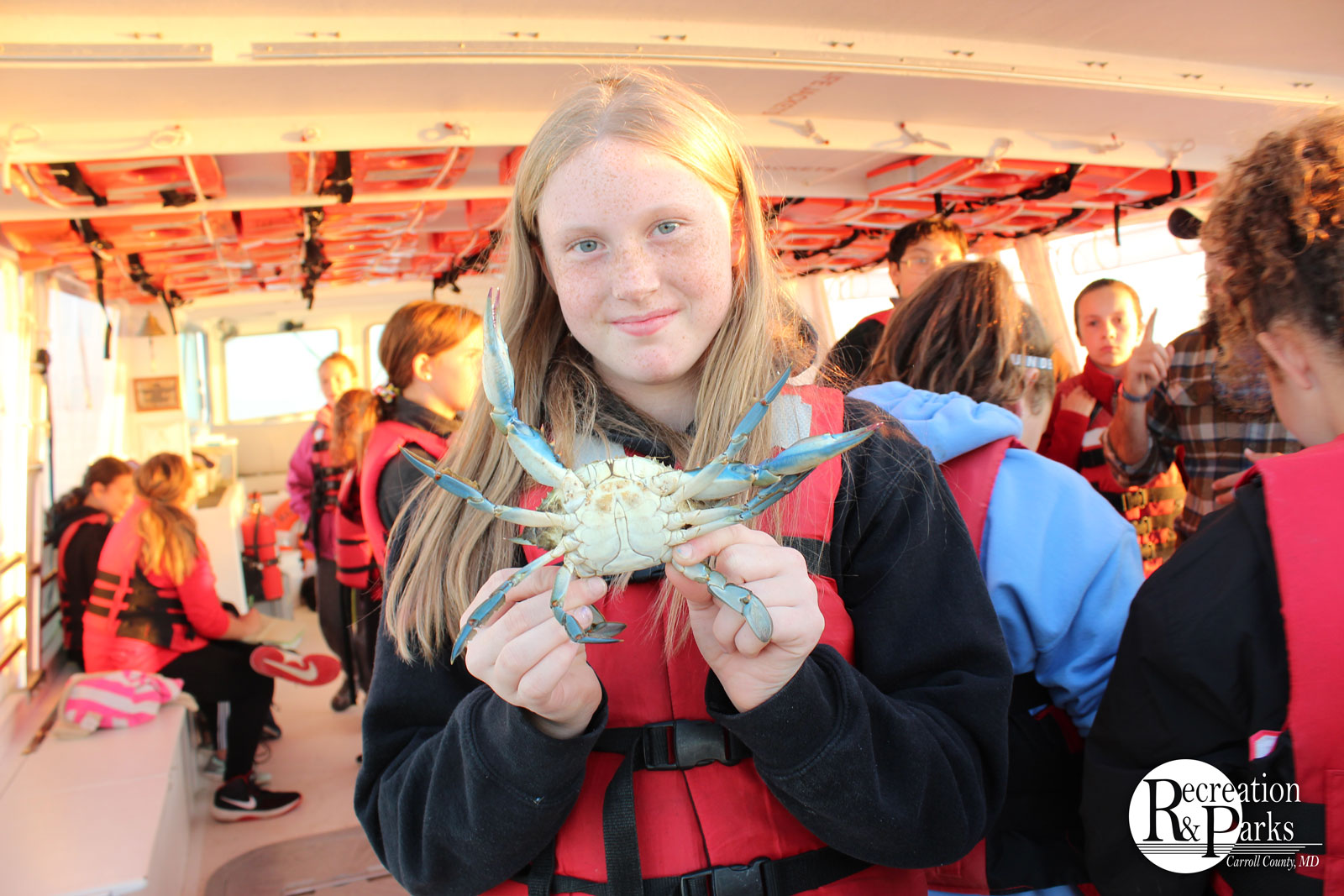 Begin: 5/1/2020
End: 5/3/2020
Chesapeake Bay Spring Field Experience 2020
Carroll County Recreation and Parks, in cooperation with the Carroll County Outdoor School and the Chesapeake Bay Foundation, is sponsoring the annual "SPRING FIELD EXPERIENCE ON THE CHESAPEAKE BAY" trip. This exciting event includes a variety of activities relating to the ecology of the Chesapeake Bay. Participants will enjoy marsh mucking, outstanding waterfowl viewing, hands-on environmental education and much more!
Who can go?
Any Carroll County student in the 6th, 7th, or 8th grade is eligible and encouraged to apply. (Priority registration is given to those who have not attended one of our Chesapeake Bay trips in the past.) Due to the educational nature of this trip, students will be excused from classes on May 1, 2020.
When will we go?
Friday, Saturday, and Sunday (May 1-3, 2020)
Where will we go?
Karen Noonan Environmental Education Center, located in Crocheron, MD.
What is the cost?
$225 per participant. This one fee covers food, lodging, transportation, and professional instruction.
To Register:
Complete the application form.
Students should include a letter describing in their own words why they are interested in attending. Include a separate sheet of paper if necessary!
Include a letter of endorsement from a teacher (former or current)
Applications must be received by 5pm, Friday, March 13, 2020. All applicants will be notified via email if they are accepted or not. For more information, contact Dawn Harry at 410-386-3560 or hashawha@carrollcountymd.gov.
Note: Please do not send a check with the application form.
The Americans with Disabilities Act applies to the Carroll County Government and its programs, services, activities, and facilities. Anyone requiring an auxiliary aid or service for effective communication, or who has a complaint should contact The Department of Citizen Services, (410)386-3600 or 1-888-302-8978, or MD Relay 711/1-800-735-2258, as soon as possible but no later than 72 hours before the scheduled event.