Krimgold Park Kids Fishing Rodeo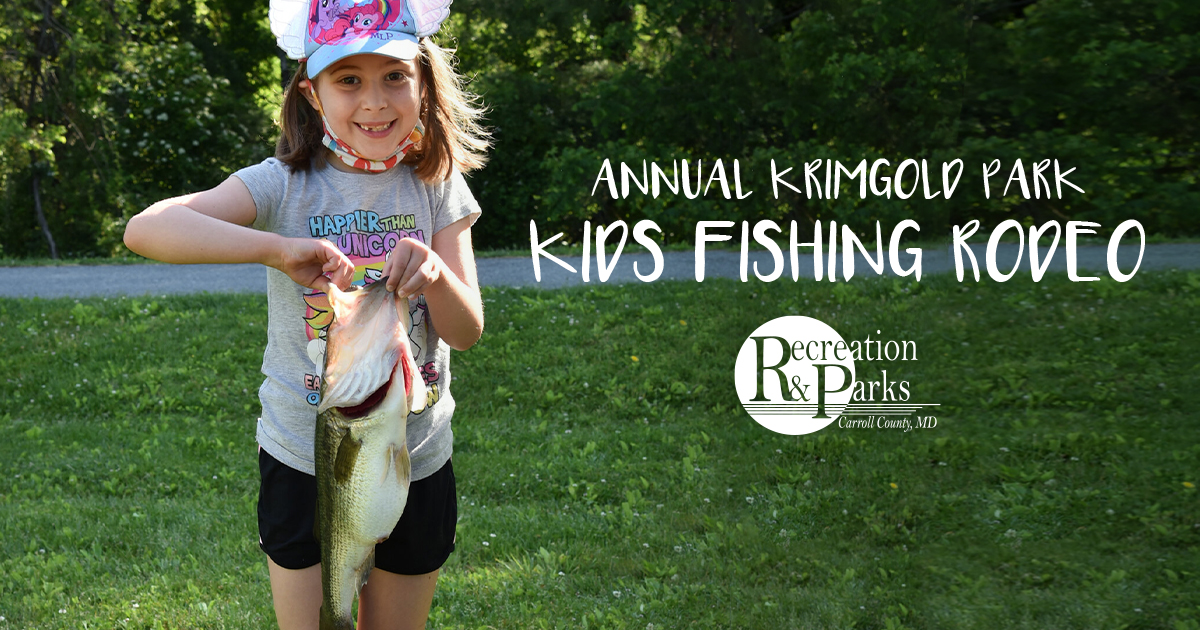 Begin: 5/22/2022 08:00 AM - 12:00 PM
Location: Krimgold Park
Join us from 8am-noon on Sunday, May 22 at Krimgold Park for the Annual Krimgold Park Kids Fishing Rodeo!
This is a free event, held rain or shine. Bring your own fishing gear. Krimgold Park is located at 5355 Woodbine Road, Woodbine, MD.
This event is for kids age 15 and under. The ponds will be closed to any age 16 and older. Awards for each age group will be given. Register for age groups: 6 & under, 7-9 years, 10-12 years, and 13-15 years.
To register visit https://bit.ly/2022KrimgoldFishingRodeo
FREE

To register, click HERE!

The Americans with Disabilities Act applies to the Carroll County Government and its programs, services, activities, and facilities. Anyone requiring an auxiliary aid or service for effective communication or who has a complaint should contact The Department of Citizen Services, 410-386-3600 or 1-888-302-8978 or MD Relay 711/1-800-735-2258 or email ada@carrollcountymd.gov as soon as possible but no later than 72 hours before the scheduled event. More Programs from Carroll County Recreation & Parks.
.