Maple Sugarin' Festival 2020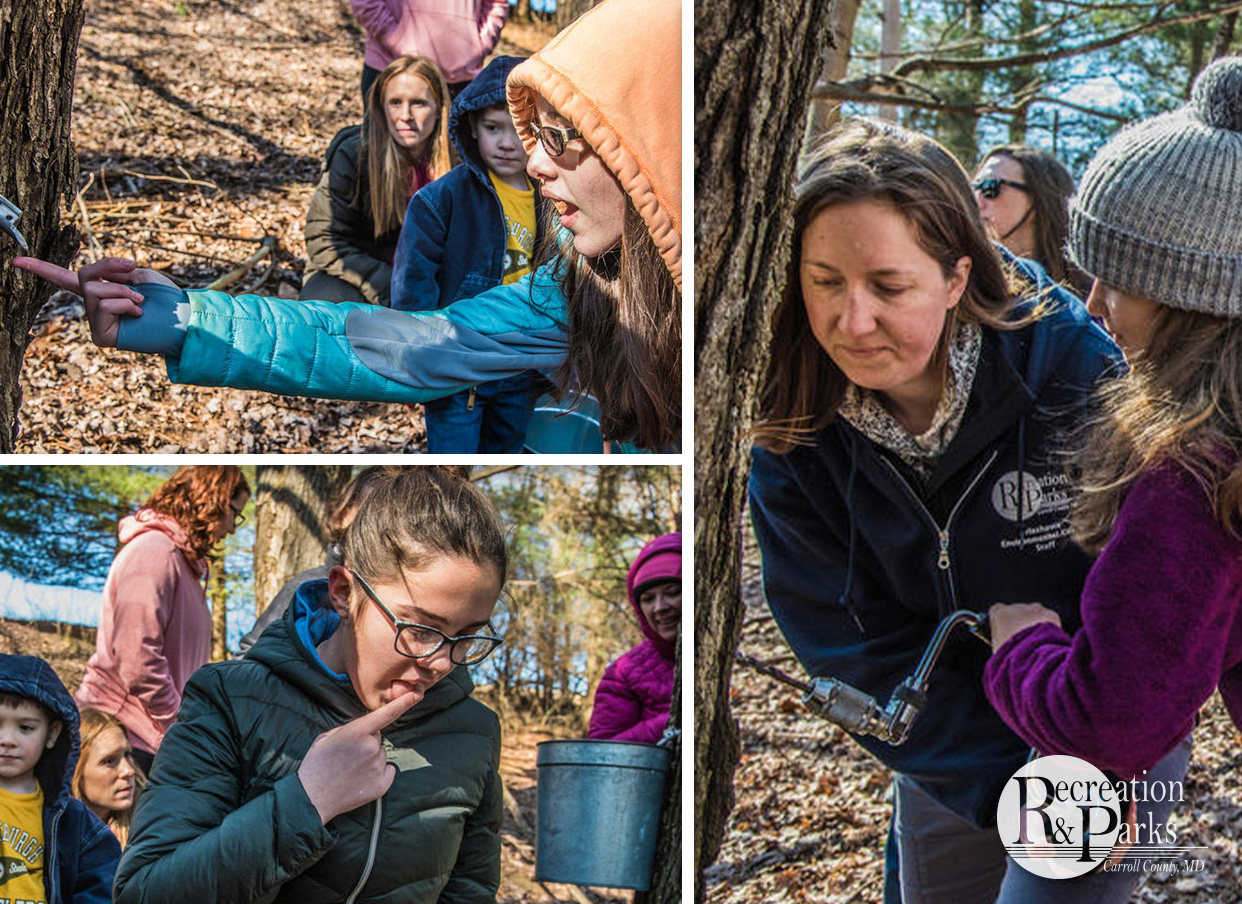 Begin: 3/7/2020 10:00 AM
End: 3/7/2020 02:00 PM
Location: Bear Branch Nature Center
Maple Sugarin' Days 2020
It's maple sugaring season at Hashawha Environmental Center and Bear Branch Nature Center! We're doing something new this year so whether you love our Maple Sugarin' Festival or are visiting for the first time we have a treat for you!
Maple Tappin' Hikes
Saturday, March 7, 2020; 10am-2pm
at Bear Branch Nature Center 
All Ages  |  Hikes: $2 per person
Stop by the nature center for a guided hike to visit our maple grove, tap a tree, then enjoy a maple treat as you learn how to make maple syrup from the sap. Hikes are on the hour at 10am, 11am, noon, and 1pm. No pre-registration required.
FREE: Inside at Bear Branch Nature Center, between hikes out to the maple grove enjoy kids crafts and educational activities with the raptors of Hashawha.
Information | Call Bear Branch Nature Center at 410-386-3580
Bear Branch Nature Center | 300 John Owings Road, Westminster, MD 21158
Click Here to View Program Flier
The Americans with Disabilities Act applies to the Carroll County Government and its programs, services, activities, and facilities. Anyone requiring an auxiliary aid or service for effective communication, or who has a complaint should contact The Department of Citizen Services, (410)386-3600 or 1-888-302-8978, or MD Relay 711/1-800-735-2258, as soon as possible but no later than 72 hours before the scheduled event.