Striped Bass Showdown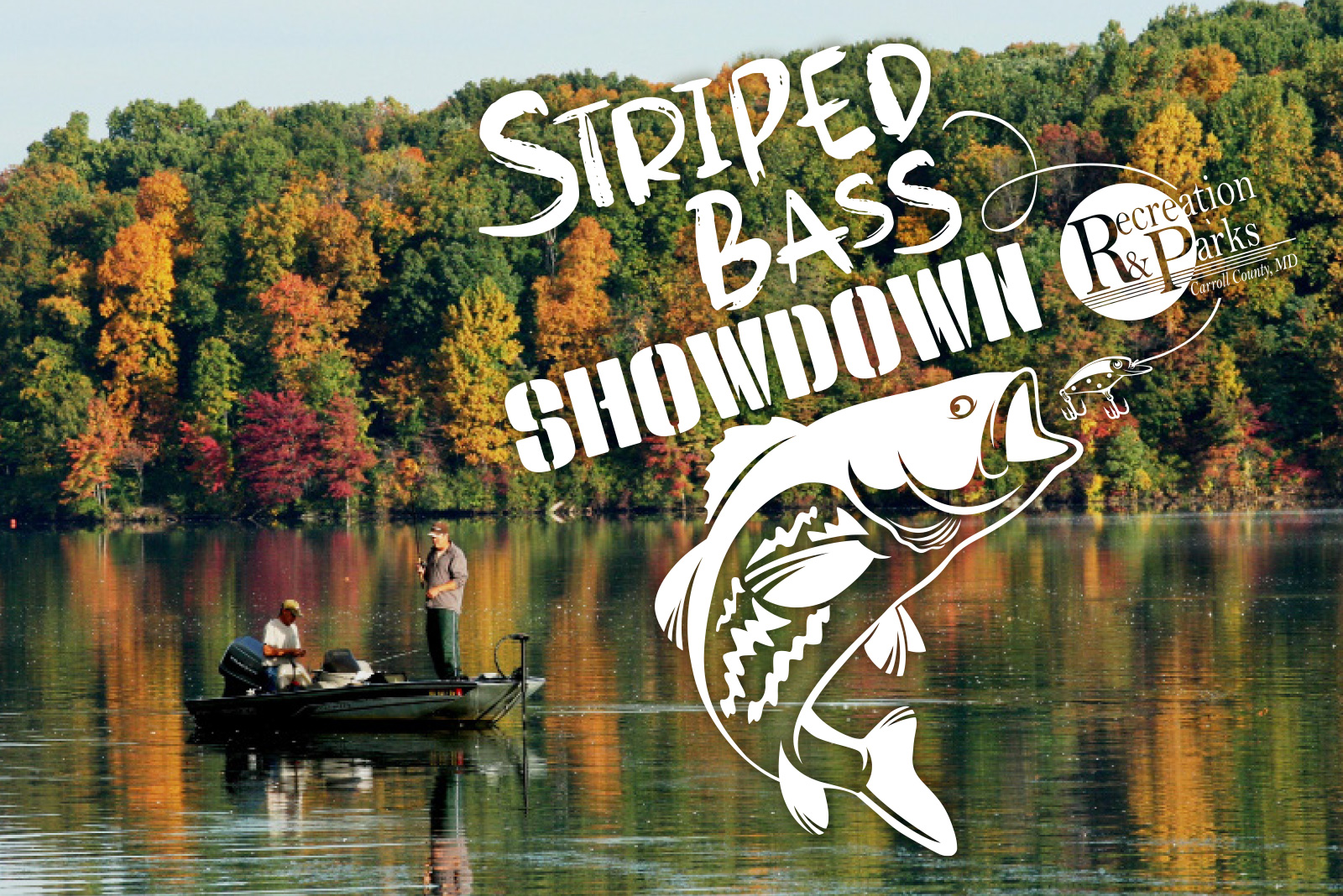 Begin: 10/24/2020 07:00 AM
End: 10/24/2020 12:00 PM
Location: Piney Run Park
Piney Run Park's Striped Bass Showdown

Saturday, October 24, 2020 from 7am-Noon


COST
Preregistration: $15 per angler
(Preregistration applies through 4pm on Friday, October 23, 2020)
Day-of-Event Registration: $20 per angler
Vehicle Entrance fees waived; $8 boat launch fee applies.


PRIZES
3rd Place Striped Bass: $100.00
2nd Place Striped Bass: $150.00
1st Place Striped Bass: $200.00 + a trophy!


RULES & REGULATIONS
Fishing is allowed from piers, shoreline, or boat. Boats must be electric motor only. If you have a gas motor on your boat it must be up and out of the water at ALL times. Electric motors will not be provided by Piney Run Park.
Wristbands will be issued to anglers on the day of the tournament. Anglers MUST be wearing the wristband while fishing and when presenting a fish at weigh-in. Anglers not wearing the wristband at the time of fish weigh-in will be disqualified.
Maryland fishing and boating regulations apply and will be enforced.
Navigation lights must be displayed in accordance with the Department of Natural Resources (DNR) regulations and inland "Rules of the Road".
A limited number of rental boats are available on a reservation basis for an additional $20. You must bring lights for rental boats. Piney Run Park does NOT provide electric motors for rental boats.
Piney Run Park reserves the right to cancel this event due to severe or dangerous weather. NO refunds or credits unless the tournament is canceled.
Please remember your PFDs. We care about your safety, and it's the law.


Download Striped Bass Showdown Flier and Rules

REGISTRATION 
To register online, click the link Striped Bass Showdown, or register by calling  410-386-21030 (Monday-Friday, 8am-4:30pm).
Or complete a paper registration form by downloading the 2020 Striped Bass Showdown Registration Form, and mail the registration and payment to: 
Att: Piney Run Park Fishing Tournament
Carroll County Department of Recreation and Parks
300 S. Center Street
Westminster, MD 21157

INFORMATION
For more information, please call 410-795-5165, or email us at pineyrunpark@carrollcountymd.gov.
Piney Run Park & Nature Center | 30 Martz Road, Sykesville, MD 21784
The Americans with Disabilities Act applies to the Carroll County Government and its programs, services, activities, and facilities. Anyone requiring an auxiliary aid or service for effective communication, or who has a complaint should contact The Department of Citizen Services, (410)386-3600 or 1-888-302-8978, or MD Relay 711/1-800-735-2258, as soon as possible but no later than 72 hours before the scheduled event.