Wagon Rides & Campfires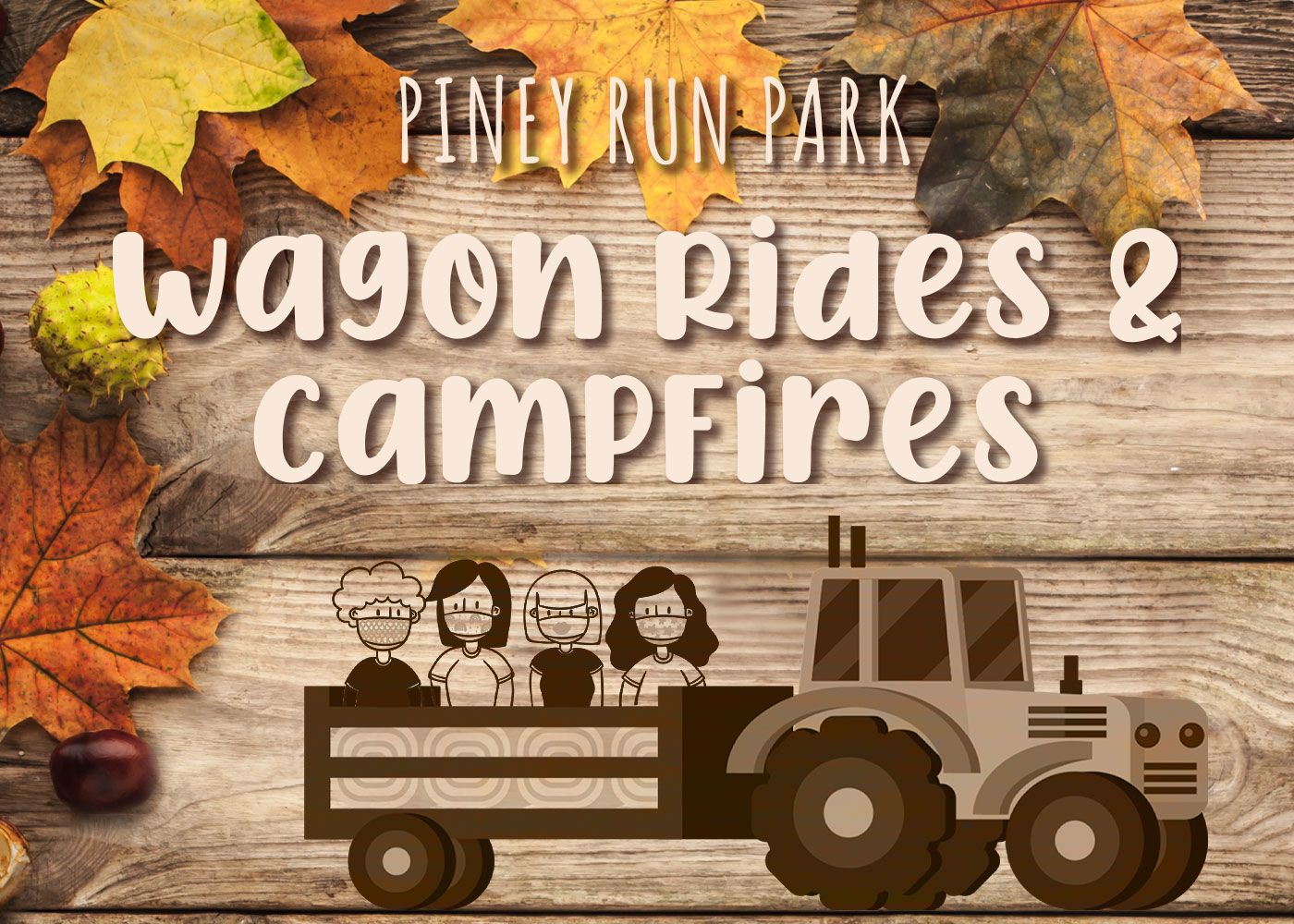 Begin: 9/25/2020
End: 11/22/2020
Location: Piney Run Park
Friday, September 25 through Sunday, November 22
45-minute wagon ride + 1-hour campfire
Up to 15 people  •  $120 per wagon ride + campfire
Enjoy a fall wagon ride at Piney Run Park with your family and friends! We are not able to ensure social distancing on the wagon, so we are offering private wagon rides this year! Bring up to 15 family members or friends for a 45-minute ride along the trails of Piney Run Park and after, sit around the campfire for another 45-minutes, up to an hour, enjoying a memorable fall experience. Meet at the Amphitheater, your fall wagon ride begins and finishes there.
What should you bring?
We'll supply the campfire and a wagon ride; groups should bring all of their own campfire supplies. Supply your own food, drinks, and equipment to make any campfire treats (s'mores, hotdogs, etc.).
Please don't forget to bring your face covering when you can't safely socially distance. 
Piney Run Park | 30 Martz Road, Sykesville, MD 21784
Click Here to View Program Flier
The Americans with Disabilities Act applies to the Carroll County Government and its programs, services, activities, and facilities. Anyone requiring an auxiliary aid or service for effective communication, or who has a complaint should contact The Department of Citizen Services, (410)386-3600 or 1-888-302-8978, or MD Relay 711/1-800-735-2258, as soon as possible but no later than 72 hours before the scheduled event.