Yoga in the Park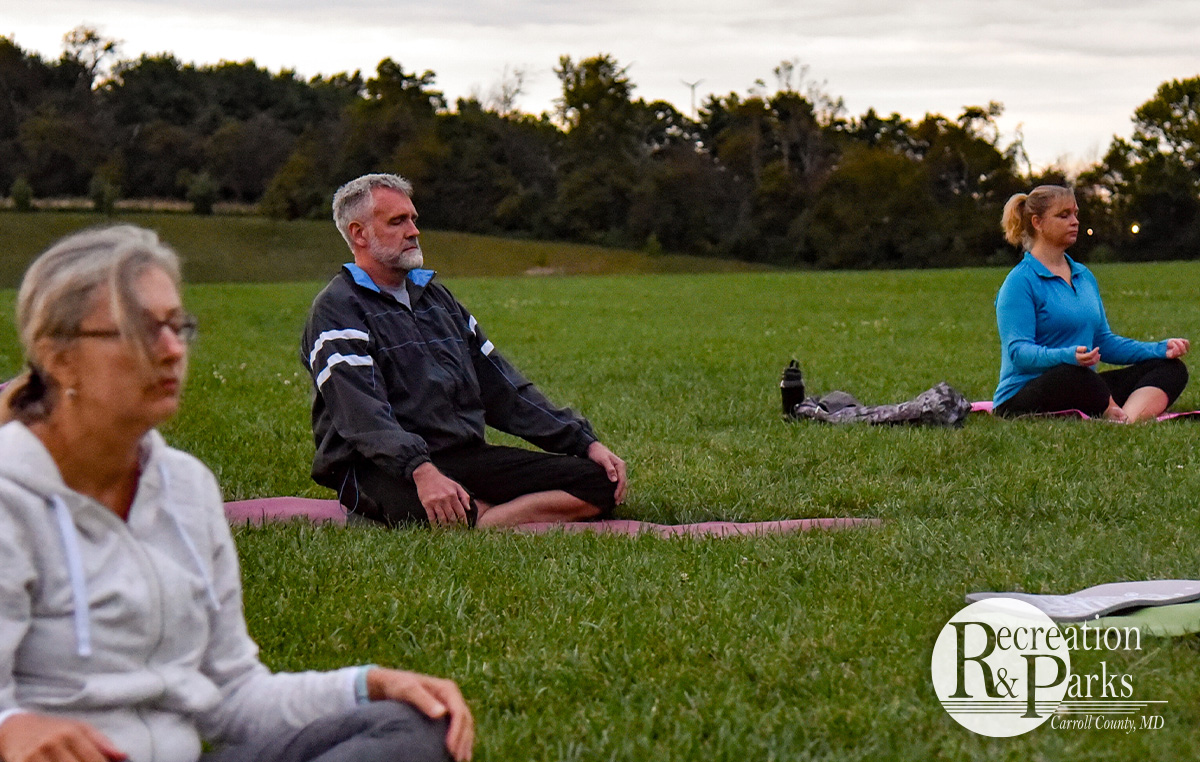 Begin: 3/20/2021 02:30 PM - 03:30 PM
Location: Krimgold Park
Carroll County Recreation & Parks is celebrating 50 years! Join us for Yoga in the Park and enjoy the tranquility of Krimgold Park while we relax and unwind. Yoga practice reduces stress and tension and improves balance, flexibility, and core strength. All levels are welcome. Preregistration is required to attend. Bring a mat and a bottle(s) of water!
Saturday, March 20 from 2:30-3:30pm at Krimgold Park • All ages • FREE (registration required)
To register, click HERE. 
The Americans with Disabilities Act applies to the Carroll County Government and its programs, services, activities, and facilities. Anyone requiring an auxiliary aid or service for effective communication, or who has a complaint should contact The Department of Citizen Services, (410)386-3600 or 1-888-302-8978, or MD Relay 711/1-800-735-2258, as soon as possible but no later than 72 hours before the scheduled event.