Recreation & Parks Family Fun Challenges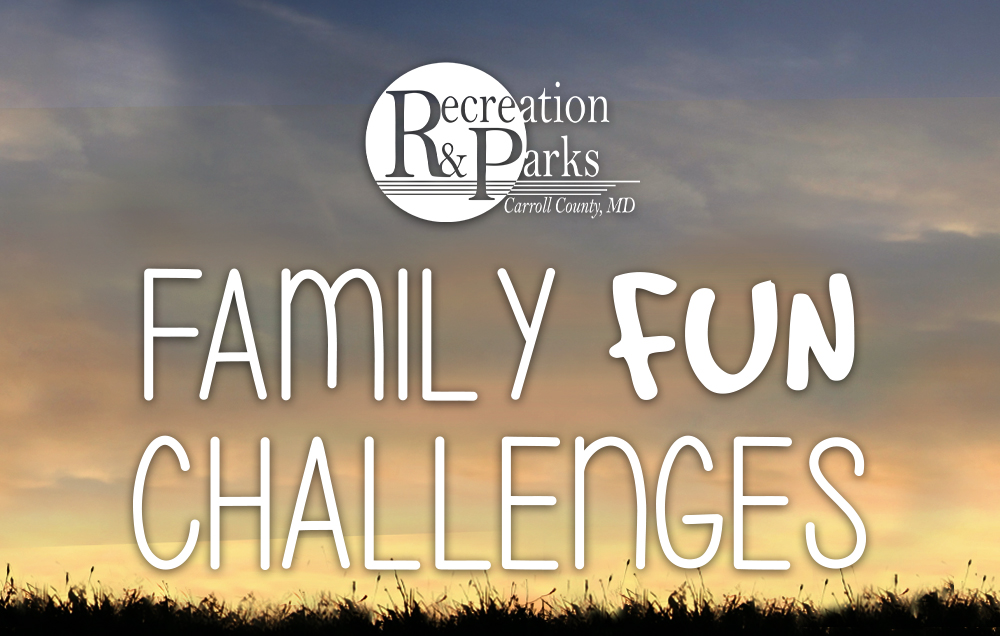 Join the fun! Complete the daily challenges, check off the days, record your progress and at the end of the month send in your completed calendar to be entered into a drawing to win a $25 Recreation & Parks gift card and family gift pack!
Completed May 2020 Family Fun Challenges calendar must be sent to ccrec@carrollcountymd.gov by June 10 to be entered into the prize drawing.
Don't forget to post photos and videos of your family completing the Family Fun Challenges to our Facebook or Twitter page (@ccrecpark) and tag them with #CCRecParkFamilyFun!
Downloads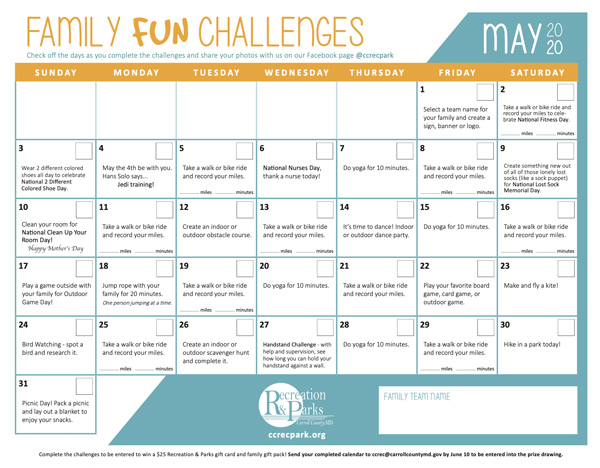 May 2020 Family Fun Challenges Calendar
WE MISS SEEING YOU in our programs, our building, and nature centers. We hope that you are doing well and following the best practices for social distancing and hand washing as we all combat the COVID-19 virus during this state of emergency.
Stay healthy and know that you are in our thoughts
and we look forward to seeing you again soon!