Carroll County Farmer's Markets
Due to COVID-19 and concerns for public health and safety our local farmer's markets are working hard to develop plans that provide access to fresh, local foods with an emphasis on public health and safety. For this reason, many markets are implementing social distancing, sanitation and shopping procedural changes to help prevent the spread of COVID-19. Detailed below is a summary of market changes available at this time.
Please remember to be mindful of the markets' new shopping procedures, as well as, any state or federally mandated social distancing requirements. Contact information for each market and their websites have provided in the event of additional questions or concerns. For more information please visit the website of the market that you are interested in patronizing.
As the COVID-19 situation remains fluid please note that additional changes may occur throughout the market season.
Check out the dates and times for our local farmer's markets in 2020!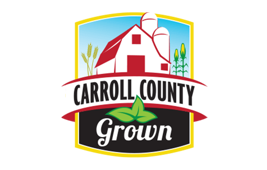 Farmers Markets of Carroll County, MD