Building Security Enhancements Approved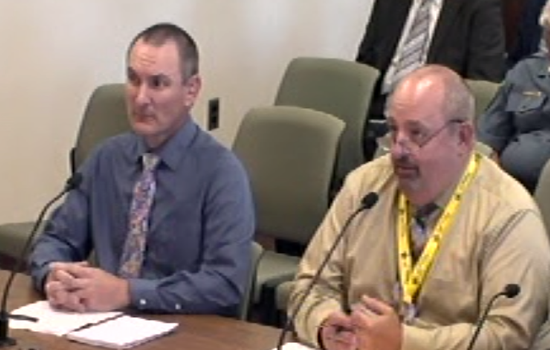 IMMEDIATE RELEASE
Contact:          Chris Winebrenner
                         410-386-2043
Westminster, MD, Thursday, August 22, 2019 - Today, during Open Session, the Carroll County Board of Commissioners (BOC) voted unanimously to continue moving forward with security enhancements for the County Office Building including an updated visitor management system, notification system and building feature enhancements as well as using Sheriff Office personnel to monitor building security.  
A Carroll County Government Security Team evaluated building features, operational processes and necessary training needed to maintain a safe and secure environment for customers and employees and presented background and recommendations to the board. Approved recommendations include initiatives on planning and training, physical building improvements and building security personnel.
Physical improvements include upgrading certain building features to enhance the safety of employees and customers, updating the current security notification system and integrating a new visitor management. The commissioners also voted to improve the current building security officer model by utilizing Carroll County Sheriff's Office personnel in an overtime capacity.
Initiatives will take some time to implement and when ready, the county will update the public of any changes.
Commissioner Stephen Wantz, Board President said, "In today's world, it is critical to consistently evaluate and make changes to facilities to update security; these are constant challenges and these enhancements will increase the safety of our citizens and staff."
Open session is available for viewing on the county meeting portal. In addition, all meetings will be replayed on Comcast Channel 24.