Carroll County to Kickoff Census 2020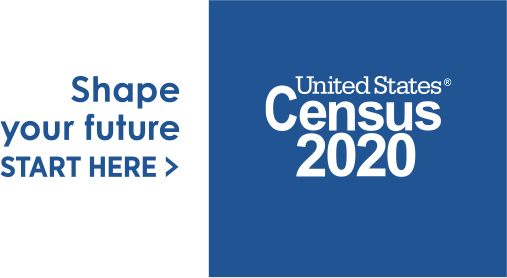 Westminster, MD, Wednesday, May 29, 2019 –On Monday, June 10, 2019 at 11:00 a.m., the Carroll County Board of Commissioners (BOC), with federal, state and local representatives, key advocates and community leaders, will highlight Carroll County's efforts to ensure the success of Census 2020 by holding a Census Kickoff Event.  The event will be held in front of the main County Office Building at 225 N. Center Street, near the fountain. In the event of rain, the event will move inside the building to Room 003, the Reagan Room.
The kickoff event promotes the Census 2020 which will begin April 1, 2020.  The commissioners will introduce Carroll's Complete Count Committee (CCC), and read a proclamation proclaiming support to the national Census 2020 initiative. 
Expected speakers at the event include:
Commissioner Stephen A. Wantz, President, Carroll County Board of Commissioners
Delegate Haven Shoemaker, Maryland House of Delegates, District 5
Ms. Heather Campbell, Field Representative for U.S. Senator Ben Cardin
Ronald E. Brown, Partnership Specialist, US Census
Audra L. Harrison Director, Maryland Census
Households will begin receiving communications from the U.S. Census Bureau in March 2020. The United States Constitution mandates that every 10 years the federal government count all persons living in the country through the decennial census. The goal of the census is to count everybody, count them only once, and count them in the right place on Census Day. Information gathered in the census helps determine funding decisions for the rest of the decade for a variety of programs including public health, neighborhood improvements, transportation, education, senior services and much more. The count also determines which states gain or lose representation in Congress and determines the amount of state and federal funding communities receive over the course of the decade. The Census is required by law and all responses to the Census Bureau are confidential.
For more information about the United States 2020 Census, visit www.census.gov.