Celebrating America and an Ice Cream Social is a Winning Combination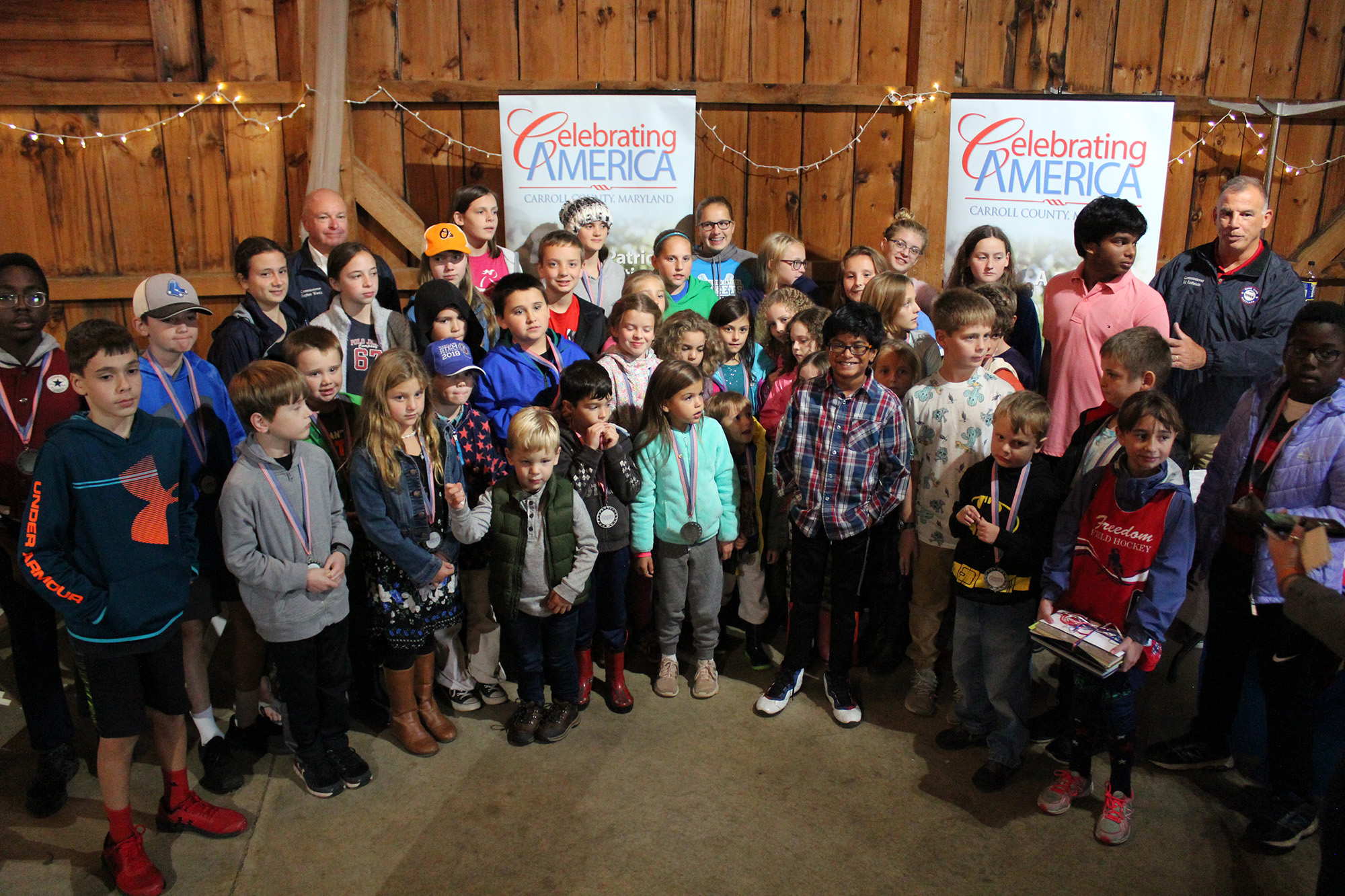 Westminster, MD, Friday, October 25, 2019 – On Sunday, October 20th, the Celebrating America history initiative held its 7th Annual Ice Cream Social. Forty-six participants of the 2019 Summer Adventure Program and their families gathered to celebrate history, eat ice cream and win prizes donated by local and county agencies.
Each year from May to September, 1st through 9th-grade students are encouraged to discover Carroll County by participating in the Celebrating America Summer Adventure Program.  To participate, students must:
Visit at least eight qualifying local locations.
Snap a photo at each location.
Turn in photos at any Carroll County Library branch.
Attend the Summer Adventure Ice Cream Social for a chance to win prizes!
The grand prize Dell laptop was donated by the Carroll Technology Council and was won by Benjamin Hall of Westminster.  Attendees received a Celebrating America medallion, a county pin and complimentary tours of Union Mills Homestead.
The Carroll County Commissioners partner with: Carroll County Public Library, Union Mills Homestead, Carroll County Tech Council, 29th Infantry Division, Boys and Girls Club of Westminster, Historical Society of Mt. Airy, Carroll County Arts Center, Carroll County Recreation & Parks, Carroll County Farm Museum, and Carroll County Tourism for the Celebrating America Summer Adventure Program.
"This is an exciting event to recognize the Celebrating America initiative and the phenomenal partnership between the county and sponsoring agencies," said Commissioner Ed Rothstein. "You can feel the sense of accomplishment from the kids and the parent's pride in their children."  Rothstein added, "I challenge all the kids and parents to tell a friend for next year to help this program grow and burst at the seams!"
If you would like to join the mailing list for the 2020 Celebrating America Summer Adventure program, please contact Vivian Daly at 410-386-2043 or vdaly@carrollcountymd.gov.
Celebrating America is a history initiative offered by the Board of County Commissioners to promote a greater understanding of American history and historically significant people, events, and places, particularly those within Carroll County.