Comcast meets with Board of Carroll County Commissioners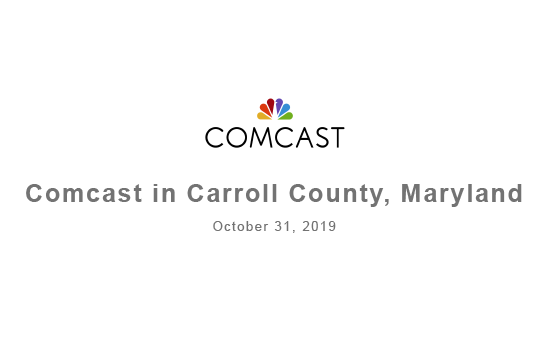 Westminster, Thursday, October 31, 2019- Today, in session, the Board of County Commissioners met with local Comcast representatives to discuss the recent closing of the Comcast customer service center located in Westminster, MD. The Board expressed their concerns regarding the counties aging population relying on smartphones and other devices to get support from Comcast. 
Josh Bokee, Director of Government & Regulatory Affairs for Comcast~ Beltway Region gave a presentation on using new technologies for technical support from Comcast. To view the presentation click here. 
Watch the meeting now: