Cooling Centers to Open Thursday, July 4, 2019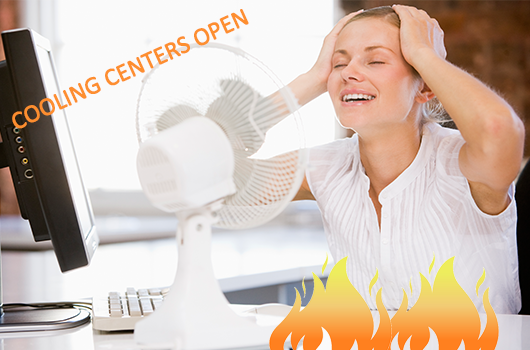 Tuesday, July 2, 2019 – Forecasters are anticipating high heat and humidity for our area on Thursday, July 4, 2019, and possibly throughout the weekend. Because of Thursday's anticipated high temperatures, a cooling center will be open. Officials will continue to monitor conditions over the weekend and will open cooling centers if necessary.  Residents who are vulnerable to extreme heat and who do not have air-conditioning in their homes are encouraged to cool off in the following location until the close of business:
Human Services Programs of Carroll County, Inc. will open a cooling center on Thursday 9:00 AM – 5:00 PM
127 Stoner Avenue, Westminster
Access to air conditioning and water will be available for those who need them at any of the cooling centers.
 Carroll County Emergency Management offers the following safety tips for when temperatures and humidity are high:
Slow down. Strenuous activities should be reduced or rescheduled to the coolest time of the day.
Wear loose, lightweight, and light-colored clothing.
Eat less protein and more fruits and vegetables, and drink plenty of water.
Stay in air-conditioned buildings or rooms, and limit time outside if possible.
Additional places you can go to cool down in Carroll County include stores, malls, restaurants, churches, movie theaters, and homes of friends and family.
For additional information, visit the Carroll County Health Department website at: