County Hires Firm to Initiate Litigation Against Opioid Companies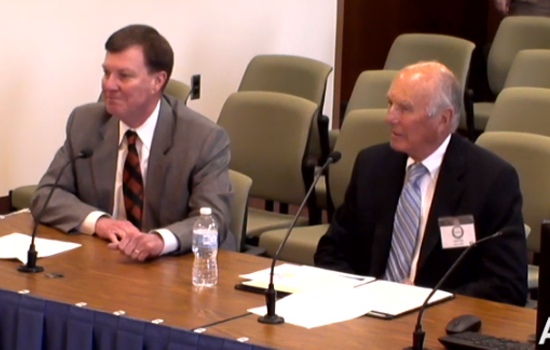 Westminster, MD, Thursday, April 4, 2019 –Today, during Open Session, the Carroll County Board of Commissioners (BOC) voted unanimously for the County Attorney to retain the services of Andrews & Thornton to initiate ligation against opioid manufacturers and distributors in state court.  County Attorney Timothy Burke with Dick Ackerman, of Counsel for the law firm of Andrews & Thornton, provided a presentation titled, "Understanding the Opioid Epidemic in Maryland."
In January 2019, the board directed the County Attorney to explore the possibility of joining state litigation against opioid manufacturers and distributors.  Today outside counsel made the presentation to explain the process of initiating and pursuing the litigation in state court. The attorneys work on a "contingent fee" basis, meaning payment to the attorney for legal services and costs is dependent on a recovery or award in the case.  
Nationally, there are hundreds of municipal and county governments, including many in Maryland, currently pursuing litigation against leading opioid manufacturers and distributors. Many of these are suing through the federal court system; pursuing litigation through the state will allow for a quicker resolution.
The presentation is available for public viewing and today's Open Session is available for viewing on the county meeting portal and YouTube channel. In addition, all meetings will be replayed on Comcast Channel 24.