County Stays the Course on the Veterans Shuttle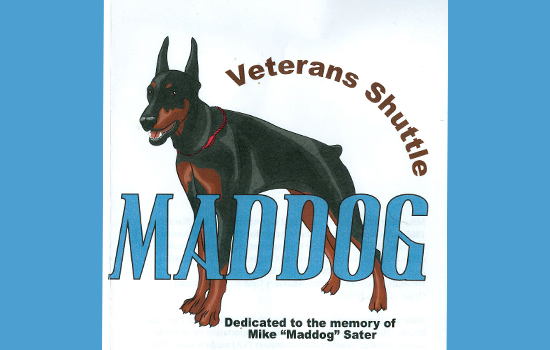 Westminster, MD, Friday, April 12, 2019 –On April 4, 2019, during Open Session, the Carroll County Board of Commissioners (BOC) reaffirmed its commitment to the Carroll County Veterans Shuttle Program and directed staff to look for opportunities to assist with maintaining and growing the program.  The board met with staff from the Department of Public Works and Department of Citizen Services to discuss the recent growth in the program and the resulting increase in cost.
The Bureau of Aging and Disability's program provides transportation services for Carroll County Veterans to approved VA hospitals and clinics. The majority of the trips are to Baltimore, Martinsburg and Ft. Detrick with rides scheduled with Carroll Transit Services (CTS). The program is growing, with a 37% increase in hours from FY17 to FY18 with further increases in ridership in FY19. The FY19 budget is $142,000 with a proposed FY20 budget of $142,000. Without any proposed increase in the budget and anticipated continued growth in FY20, staff presented several scenarios ranging from continuing the service as is to making modifications which may help curtail escalating costs.
While the commissioners are maintaining the current service as is, they instructed staff to explore solutions to counter the rising costs.  Suggested areas to pursue include grant opportunities, state and/or federal reimbursement, alternative funding and regional partnership and possible ride-sharing.
Staff will return to present findings to the BOC in the future.
In related news, on Tuesday, April 9, 2019, during budget discussions, Commissioner Richard Weaver and Commissioner Ed Rothstein, who serve as ex-officio members on the county's Veteran's Advisory Council, both stressed the importance of Veterans services and highlighted the program as one of their operational priorities.
Both sessions are available for public viewing on the county meeting portal and YouTube channel. In addition, all meetings will be replayed on Comcast Channel 24.