County to Implement SeeClickFix Software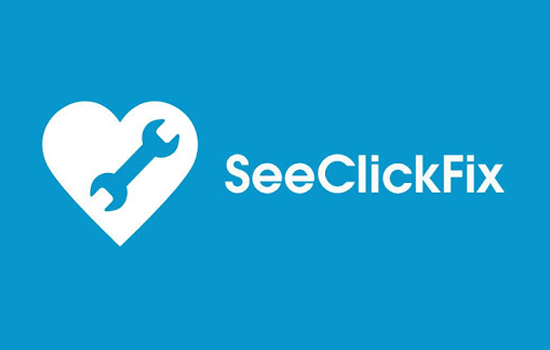 FOR IMMEDIATE RELEASE
Contact: Chris Winebrenner
410-386-2043
Westminster, MD, Thursday, June 20, 2019 - Today, during Open Session, the Carroll County Board of Commissioners (BOC) voted to award the purchase and integration of SeeClickFix software. SeeClickFix can be used as both a mobile app and web compatible tool giving citizens access to report issues such as potholes and street light outages, in real time. This will simplify and consolidate internal communication by reducing calls, email, spreadsheets, and notes. Initially, the software will be used internally to manage existing projects to allow time to integrate the system with other county software and train staff.  Citizens should expect to see the application available on the county website within a year.
Carroll County Department of Public Works (DPW) staff presented background on the new software and how it will assist the Department of Public Works and the county to more efficiently manage public works' issues.  Employees handling citizen concerns related to infrastructure and abatement issues will use SeeClickFix for public and inter-departmental communication. This public facing interactive tool will allow citizens to report concerns, such as potholes, lighting, signage, etc. directly to county government and then follow the issue to its resolution. Any reported issue will be assigned to the appropriate county department which can then provide updates on the issue, track changes and notify residents when the issue is closed.
DPW Deputy Director Douglas Brown stated, "This system is an excellent tool to improve communication both internally and with our residents, and will increase customer satisfaction for our citizens.  When fully implemented, citizens will be able to report concerns 24/7/365 which will improve data collection and tracking and should lead to faster county response."
The SeeClickFix website says "Our smooth web and mobile app services help people and governments build more transparent, collaborative and happy communities. It allows an organization to manage its community's requests and work – all in one place."
County staff will provide updates to the commissioners in the future as the software gets closer to public access.  
Open session is available for viewing on the county meeting portal and the county YouTube channel. In addition, all meetings will be replayed on Comcast Channel 24.