No Plastic Bags in Curb-side Recycling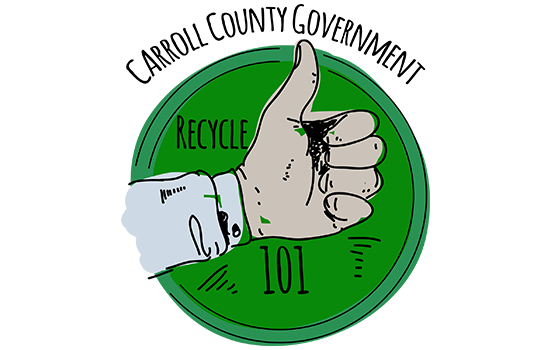 FOR IMMEDIATE RELEASE
Contact: Maria T. Myers, Recycling Manager
410-386-2510
Westminster, MD, Monday, July 1, 2019 – Carroll County citizens are asked to eliminate all plastic bags, wraps, and films from curbside recycling bins.  Since recycled materials do not need to be sorted within recycling receptacles, items should be placed directly into the recycle bin, and not in plastic bags within the bin. Placing recycling items within plastic bags may result in the hauler rejecting the recycling items.
As recycling processes evolve, they become more complicated and new rules are frequently put into place.  At one time, the county accepted almost all forms of plastic for recycling. Today, plastic bags cause damage to specialized machinery. Therefore, plastic bags cannot be recycled in our commingled curbside recycling bin.
The following items are not recyclable and should be thrown in the trash or taken to a retail store:
grocery and retail bags
newspaper bags
bread and produce bags
food storage bags
wrap packaging (this is the thin plastic wrap covering items such as water, napkins, paper towels, and bathroom tissue, etc.)
air pillows from packaging
Remember….When in Doubt, Throw it Out!
Although these items can't be recycled by your local hauler, they are accepted at some local retail stores. You may also choose to not use them at all. According to ThoughtCo, plastic bags, used for an average of 12 minutes, take 1,000 years to break down into smaller particles and can continue to pollute soil and water for years. Reduce the use of plastic bags by using alternative methods such as bringing your own reusable bags.
More information regarding Carroll County recycling programs may be found on the county website and a guide to Waste Management and Recycling is also available.