Carroll County…Recycling 101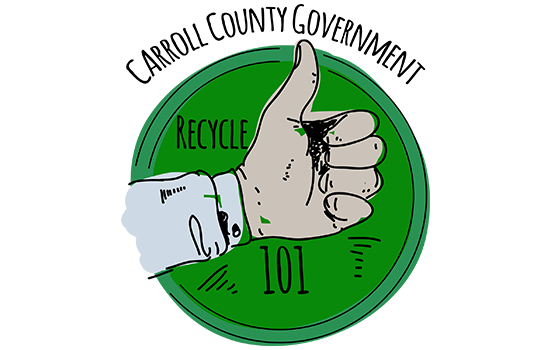 FOR IMMEDIATE RELEASE
Contact: Maria T. Myers, Recycling Manager
410-386-2510
Carroll County…Recycling 101
Westminster, MD, Tuesday, June 25, 2019 – Recycling is an important process in any community. As recycling processes evolve, new rules are frequently put into place.  In an effort to communicate more effectively with Carroll County citizens, the Recycling Office is issuing a five-part series of news releases, including this overview, to cover several important aspects of recycling. Each Monday, for five consecutive weeks, a new recycling topic will be released.
The five releases will cover:
Overview and General Guidelines
What to Do with Plastic Bags and Wraps
Dos and Don'ts
Recycling Awkward Items
Did You Know
When residents include non-recyclable materials in the repository, it can result in damage to the recycling equipment or contamination, thereby causing an entire batch of recycling being sent to the landfill.  Just because you want an item to be recyclable doesn't make it so.
There are four general guidelines or 'rules of thumb' to follow when considering recycling:
Recycle all plastic bottles, cans, cardboard, newspaper and newspaper inserts
Keep all items relatively clean, dispose of soiled items and items contaminated with food in the trash
Do not mix plastic bags, film and similar items with your recycling items; recycling MUST be loose in your bin and not contained in a plastic bag
And last, but not least, one of the most effective rules to remember is, WHEN IN DOUBT, THROW IT OUT
Stay tuned for more information on recycling. In the meantime, please view more information regarding Carroll County recycling programs on the county website and a guide to Waste Management and Recycling is also available.