Applications Sought for Ag Land Preservation Programs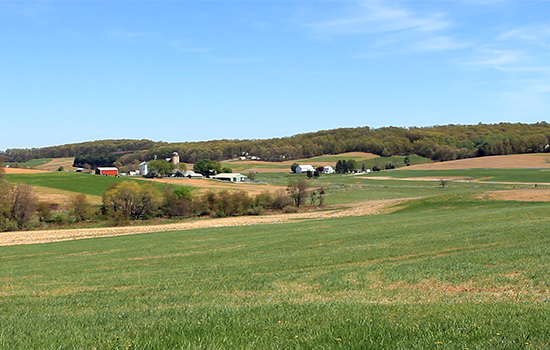 FOR IMMEDIATE RELEASE
Contact: Deborah Bowers, Program Manager,
410 386-2214
Westminster, MD, Thursday, October 22, 2020 - The Carroll County Agricultural Land Preservation Program is accepting new applications. Carroll County landowners can receive payment for keeping their land as it is, according to Deb Bowers, program manager for Carroll County Ag Land Preservation. To qualify for payment, land must have the potential to be developed, and in most cases must have agriculturally productive soils. The county operates several programs that are currently paying in the range of $4200 - $6200 per acre for qualifying land, including cropland, woodland, pasture and environmentally sensitive lands.
Interested landowners can find an application on the county website or call 410 386-2214 to receive one by mail or to speak with Deb Bowers or J.P. Smith Jr., preservation specialist. Properties should be at least 20 acres, but smaller properties with development potential may be considered if adjacent to preserved farms.
Each property that completes the preservation process will be restricted to agricultural or conservation use in perpetuity by a Deed of Conservation Easement recorded in the Carroll County Land Records. Funds are available for new applications in all programs which include the county's unique and locally created Critical Farms Program, which provides financial assistance to buyers of qualified farms; the Rural Legacy Program, funded by grants from the Department of Natural Resources; and the Maryland Agricultural Land Preservation Foundation Program.
"We have great programs with a lot of flexibility to meet the needs of property owners all over the county," Bowers said. To qualify, properties must have development potential to be retired, and properties will be ranked according to soil quality and other factors.
Carroll County's farm preservation ranks in the top five such efforts in the United States and is the top program in Maryland. In the last two fiscal years the program preserved 2,543 acres, and in September, achieved the milestone of 75,000 acres preserved in Carroll County since programs began in 1980. The county has a long-standing goal of preserving 100,000 acres which is now three-quarters complete. Due to COVID-19, a milestone celebration was postponed until 2021.