Business/Employment Resource Center (BERC) Opens 7/27 by Appointment Only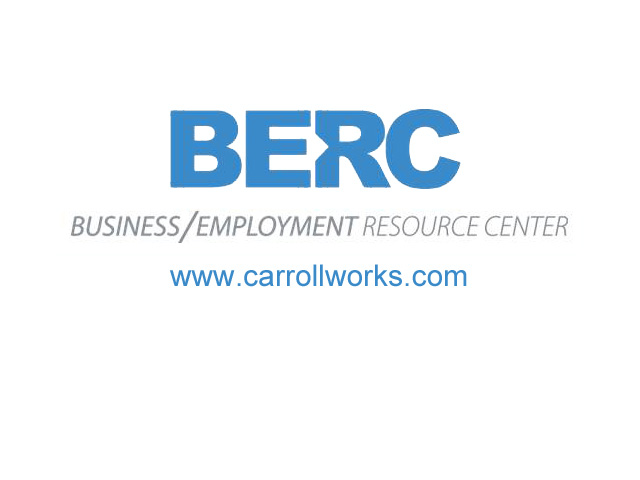 IMMEDIATE RELEASE
Contact: Heather Powell
410-386-2820
Westminster, MD, Thursday, July 23, 2020 - The Carroll County Business/Employment Resource Center will open to the public on Monday, July 27, 2020 by appointment.  Since the March 17, 2020 closure of Carroll County Government offices due to the COVID pandemic, BERC has been providing virtual services to jobseekers and businesses.
Beginning July 27, 2020, jobseekers can schedule in-person appointments for assistance with training and skills upgrades; résumé development and critiques; career interest and skills assessments; computer usage for job search and online application and self-directed online computer-skills courses.  Fax/Printer usage is available for Unemployment Insurance (UI), work, and needs-based related services.  Staff will also continue to assist customers and businesses via virtual appointment.
Customers should please call 410-386-2820 to schedule an appointment.  Customers can expect appointments to be scheduled in one or two-hour timeframes.  Customers are required to wear masks and observe social distancing at all times while visiting BERC.  As per Carroll County Government protocol, customers will have wellness check including a temperature check and answering the following questions: Are you or others you have had close contact with, suspected of having coronavirus (COVID-19)? Have you recently traveled to or from another country? Do you have any of the following symptoms: fever, cough, or shortness of breath?  Customers who are ill or who have had any COVID-19 exposure are asked to delay their visit until they have recovered and are beyond quarantine or isolation.
During this time of high unemployment, this is a great opportunity for jobseekers to consider a skills upgrade or training to be best situated for changes in today's new workplace. Technology is a vital skillset that jobseekers will need to return to work and be successful in the workplace.
As virtual services continue, customers may fill out the online form at http://carrollworks.com/job-seeker…/covid-customer-services/ to contact our Customer Engagement Specialist.  Businesses may contact us to schedule time for recruitment assistance, candidate assessments, and to discuss employee training programs with our Business Consultant via ssingleton@carrollcountymd.gov .   Please contact BERC and visit the BERC online at http://www.carrollworks.com.