Carroll County Government Buildings to Close to the Public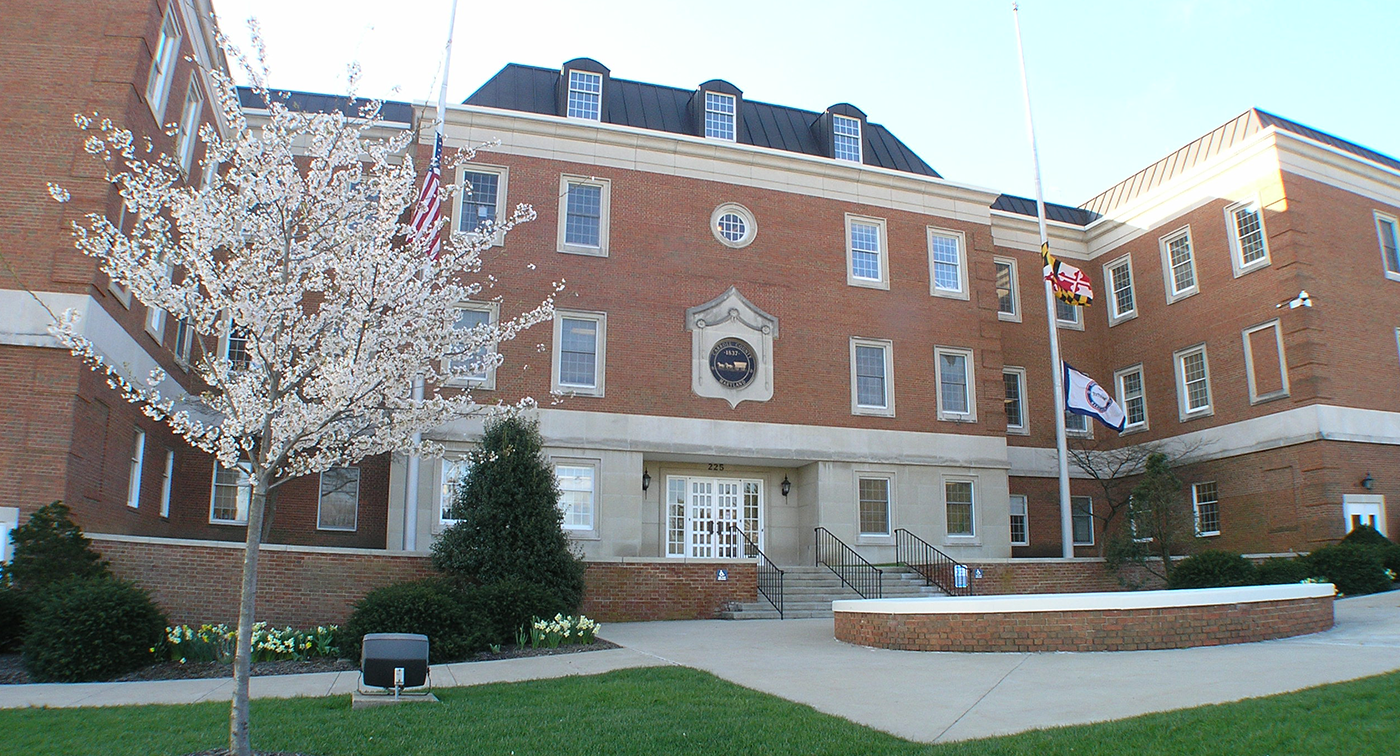 Westminster, MD, Tuesday, March 24, 2020 –The Carroll County Board of Commissioners announce a new level of facility closures, including closing the main County Office Building at 225 N. Center Street, Westminster.  All actions are precautionary to prevent the spread of the Coronavirus (COVID-19).
Effective at the close of business on Wednesday, March 25, 2020, and until further notice, Carroll County Government will implement the following new building restrictions:
County facilities closed to the public:
Main County Office Building, 225 N. Center Street, Westminster. Call 410-386-2400 with questions.
County Maintenance Center, Old Meadow Branch Road, Westminster.
Bureau of Housing, Distillery Building, 10 Distillery Drive, Westminster; the building remains open for non-county organizations.
Bureau of Aging at the Westminster Senior Center, 125 Stoner Avenue, Westminster.
Robert Moton Center, 300 South Center Street, Westminster.
Bureau of Permits & Inspections temporary location 1100 Green Valley Road, New Windsor.
Closed previously: Senior Centers, BERC Building, Visitor's Center and Farm Museum

2. County facilities open regular hours:
 Northern Landfill and Hoods Mill
Carroll County Regional Airport

3. Customers wishing to make any payments to the county or file deeds, should use the locked county drop box located in the lower parking lot (parking lot A) or mail to:  Carroll County Government, Collections Office, 225 N. Center Street, Westminster, MD 21157. Online payments are also accepted via the county website. Receipts will be mailed.

4. Any residents with a question should call the main phone number at 410-386-2400 for information. A directory of departments with phone numbers is also available on the county website.

5. Employment applications will be accepted online via the county Department of Human Resources webpage https://www.carrollcountymd.gov/government/directory/human-resources/.

6. All county meetings are cancelled unless attendees are notified by county staff to teleconference. Any exceptions to this protocol will be communicated by the managing department.

7. The Carroll County Board of Commissioner Open Sessions are currently being evaluated with more information to be released on Wednesday, March 25, 2020.  
County actions will continue to protect public safety and health by following the lead of the state leadership as well as state and local health officials.  Following procedures such as social distancing, frequent hand washing, or using hand sanitizers when you can't wash, not touching your face and staying at least 6 feet away from people will also help reduce the spread of the virus.
Accurate COVID-19 information is critical to the community. For the most current and accurate information about the situation, please refer to the following:
State of Maryland:                                                     https://governor.maryland.gov/coronavirus/
Carroll County Health Department (CCHD):                       https://cchd.maryland.gov/covid-19/
Maryland Department of Health (MDH):                 https://health.maryland.gov/pages/home.aspx
Centers for Disease Control (CDC):  https://www.cdc.gov/coronavirus/2019-ncov/index.html
Carroll County Government COVID-19:                              https://www.carrollcountymd.gov/residents/county-spotlight/covid-19-information/
Anyone feeling ill should contact their health care professional. CCHD is now operating a hotline, available 8 am – 5 pm at 410-876-4848 all days of the week. After hours, callers may leave a message or call 2-1-1. All emergencies should continue to call 9-1-1.