Commissioners Adopt First Zoning Code Amendments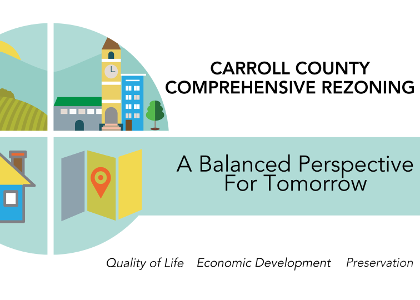 Westminster, MD, Friday, December 13, 2019 – In Open Session yesterday, the Board of County Commissioners voted to adopt the first overhaul of zoning code amendments since its inception in the county in 1964. 
This phase of the county-wide comprehensive rezoning project involves the Commercial, Industrial and Employment Campus districts. Ordinances 2019-06, 2019-07, 2019-08, 2019-09 and resolution 1050-2019 will apply to Chapters 158 (zoning) and 155 (subdivision) as well as the 46 county zoning maps that were identified.  Per the county code, the ordinances will go into effect on December 22, 2019. 
This is the first major step forward in the implementation of the Carroll County Master Plan and the Freedom Plan and will help to address and resolve issues in the former code.  Please contact the Carroll County Department Planning at 410-386-5145 for additional information or go to Carrollrezoning.org.
The Open Session is available for viewing on the county meeting portal and the county YouTube channel. In addition, all meetings will be replayed on Comcast Channel 24.