Commissioners Create Historic County Department of Fire/EMS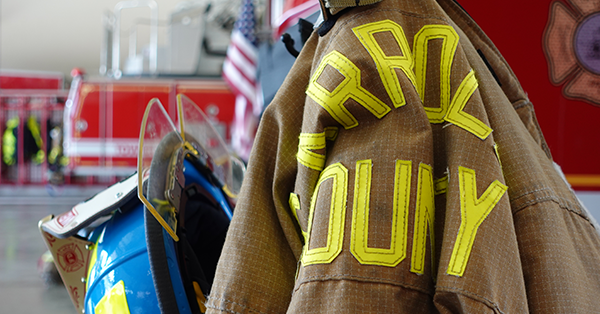 Westminster, MD, Thursday, October 1, 2020 – Today, during Open Session, the Carroll County Board of Commissioners officially established the first Carroll County Department of Fire and Emergency Medical Services by adopting the ordinance creating Chapter 37 of the County Code.  
"I believe public safety is one of the most important responsibilities of an elected official," said Commissioner Stephen Wantz, President of the Board of Commissioners. "I am proud to be a part of this historic decision in Carroll County and look forward to further success in the full development of this combination fire and EMS system."
Robert McCoy, first director of the new department said, "I am excited and honored to be the first director for the new department and help lead in its development, but there is a lot of work ahead. I would like to thank all the partners in this initiative for their hard work thus far and for the anticipated work that is before us."
In 2018, the Maryland General Assembly passed enabling legislation allowing county government to establish a department responsible for the full scope of fire prevention, fire suppression, hazardous materials, emergency medical services and other related public safety functions provided to Carroll County residents. The board held a required public hearing with a 10-day open record before adopting the ordinance formally creating the new department.
The next step in the development of the Fire/EMS Department is the appointment of representatives to the Emergency Services Advisory Council (ESAC).  The County Commissioners have received applications from various department and citizen stakeholders to serve on the council.  The purpose of the ESAC is to have input on policies that will form the operations of the Department.  Director McCoy stated, "a major step to operating as a unified department is developing sound policies for consistent and efficient operations.  Our policy decisions must always focus on what is best for our residents and visitors."
Meetings are available for viewing on the county meeting portal and the county YouTube channel. In addition, all meetings will be replayed on Comcast Channel 24.