Commissioners Endorse Stage Two of Governor Hogan's Recovery Plan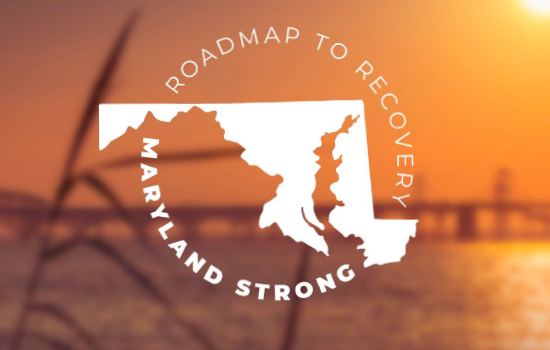 Westminster, MD, Thursday, June 4, 2020 – Today in Open Session, the Carroll County Board of Commissioners endorsed State of Maryland Governor Larry Hogan's new Executive Order to begin Stage Two of the 'Maryland Strong: Roadmap to Recovery,' which includes a safe and gradual reopening of additional workplaces and businesses, along with additional personal services. This stage begins at 5:00 p.m. on Friday, June 5, 2020.
Governor Hogan's new Executive Order can be viewed here and the corresponding press release is here. Back to Business updates and best practices for Maryland's companies reopening in correlation with the COVID-19 outbreak is available here as well as General Business and Professional and Financial Services.
The commissioners also directed the County Administrator to develop a plan to reopen county facilities as soon as possible, on a limited basis to start.  Initially this plan will include meetings by appointment only and require best practices on physical distancing and other protective measures. More information will be provided as soon as it becomes available.
These are unprecedented times and COVID-19 is a rapidly changing situation. In taking this measure, the county is following the lead of the state leadership as well as state and local health officials. As this situation evolves, the county will continue to evaluate and assess its operations and make changes as needed.
Meetings are available for viewing on the county meeting portal and the county YouTube channel. In addition, all meetings will be replayed on Comcast Channel 24.
Accurate COVID-19 information is vital to our community. For the most current and accurate information about the situation, please refer to the following:
Carroll County Health Department (CCHD):           https://cchd.maryland.gov/covid-19/
Maryland Department of Health (MDH):     https://health.maryland.gov/pages/home.aspx
Centers for Disease Control (CDC):             https://www.cdc.gov/coronavirus/2019-ncov/index.html
Carroll County Government has developed a dedicated COVID-19 page with important links and updates:  https://www.carrollcountymd.gov/residents/county-spotlight/covid-19-information/.
Anyone feeling ill should contact their health care professional. CCHD continues to operate a hotline, available 8 am – 5 pm at 410-876-4848, Monday-Friday. After hours, callers may leave a message or call 2-1-1. All emergencies should continue to call 9-1-1.