Cooling Center Operations Extended Through Thursday, July 23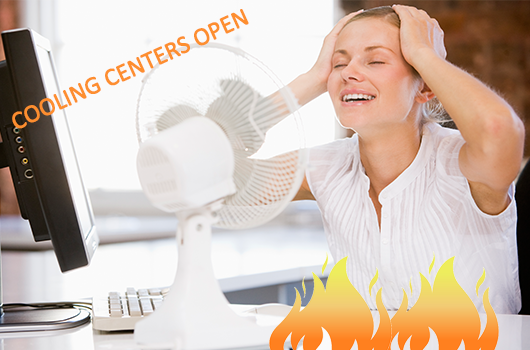 Tuesday, July 21, 2020 – Forecasters are anticipating excessive heat for our area Wednesday, July 22 through Thursday, July 23. Because of the continued high temperatures, the Carroll County Department of Citizen Services and the Human Services Programs of Carroll County (HSP) will extend the activation of the cooling center at the Homeless Shelter in response to the prolonged high temperatures. Residents who are vulnerable to extreme heat and who do not have air-conditioning in their homes are encouraged to cool off at this location:
Homeless Shelter, 127 Stoner Ave., Westminster (10 AM - 4 PM, Wed. – Thurs.)
Access to air conditioning and water will be available for those who need them at the cooling center.
Due to the ongoing COVID-19 pandemic, all residents will be required to wear an appropriate face covering and practice social distancing measures while visiting the cooling center. Disposable masks will be provided to individuals visiting the cooling center who do not have their own to wear.
Carroll County Emergency Management offers the following safety tips for when temperatures and humidity are high:
Slow down. Strenuous activities should be reduced or rescheduled to the coolest time of the day.
Wear loose, lightweight, and light-colored clothing.
Eat less protein and more fruits and vegetables, and drink plenty of water.
Stay in air-conditioned buildings or rooms, and limit time outside if possible.
For additional information, visit the Carroll County Health Department website at: