Landfill Coupons Discontinued This Year's Coupon Extended Until October 2020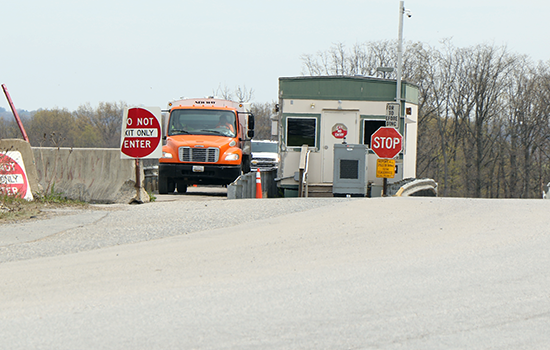 Westminster, MD, Tuesday, June 23, 2020 – Due to extraordinary financial stresses on the Solid Waste budget and to save costs, the residential waste coupon program will be discontinued this year. However, due to the COVID-19 situation, last year's coupons, ordinarily expiring June 30, 2020, will be honored through Saturday, October 3, 2020.
Through the coupon program, two coupons for free disposal of up to 500 pounds of waste each, were sent annually to each property owner in Carroll County.  Coupons were sent to residential, commercial and industrial property owners, as well as owners of properties not yet developed.  Current and potential costs of the program, and how those affect the county's budget, were the primary reasons for discontinuing the program.  The coupon program cost is approximately $200,000 per year to the solid waste fund.  However, if all coupons were redeemed at full value, the free waste tons received would represent about 25% of the landfill's total waste accepted annually, and the cost to the fund would exceed $2M.  The potential free waste disposal would also deplete the landfill life at a faster rate, requiring significant capital investment sooner than anticipated. 
These costs and long-term effects cannot be supported by the current solid waste fund budget.  In an additional effort to not increase taxes, the coupon program was discontinued.
The Board of Commissioners is aware of the challenges surrounding this difficult decision and asks for everyone's understanding moving forward. This decision did not come lightly, and the board will continue to identify ways it can assist our citizens with the landfill process and procedures.