Landfill Opens with Changes on April 20th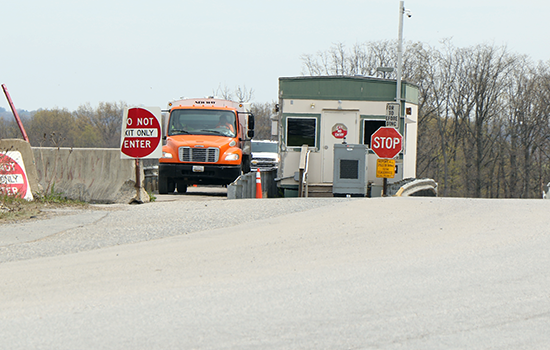 Westminster, MD, Thursday, April 16, 2020 –Today in Open Session, the Carroll County Board of Commissioners voted unanimously to reopen the Northern Landfill on Monday, April 20, 2020, with measures intended to maximize social distancing and provide additional safety to resident visitors, commercial haulers and county staff. County staff also updated the board on changes implemented to ensure limited interaction following resumption of operations.
Starting Monday, April 20th, the Northern Landfill will:
Accept residential waste customers:

8 am - 12 noon Monday through Wednesday
12 noon - 4:30 pm Thursday and Friday and
all day Saturday (7:00 AM - 3:00 PM)

Accept recycling and yard waste customers all day Monday – Saturday
Accept waste haulers and other businesses during regular facility hours
Require customers to present a driver's license and limit landfill use to Carroll County residents only
Social media and local media efforts to continue to inform the public of Governor's Executive Order, revised landfill procedures
Residents also have the option to contract for curbside waste and recycling pickup through a local hauler.  A list of licensed haulers can be found on the county's website at https://www.carrollcountymd.gov/government/directory/public-works/office-of-recycling/trash-and-recycling-pickup/residential-curb-side-haulers/ or through your local phone directory.
Thank you for your assistance with this matter. All actions are precautionary to help prevent the spread of COVID-19 in our community as residents and businesses of Carroll County are asked to avoid all non-essential outings and close contact. Any future changes to landfill operations will be announced on the county website and social media.
Today's Open Session is available for viewing on the county meeting portal and the county YouTube channel. In addition, all meetings will be replayed on Comcast Channel 24.