Landfill Suspends Residential Drop-Off Services for Two Weeks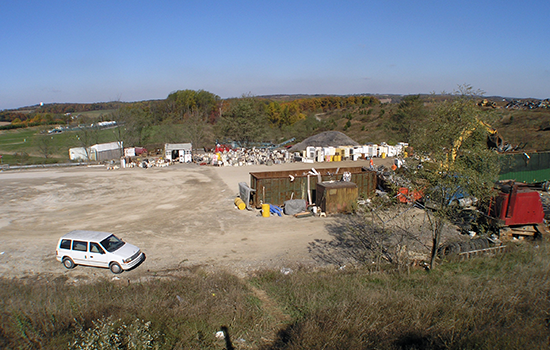 Westminster, MD, Thursday, April 9, 2020, 2020 – In order to help prevent the spread of COVID-19, today the Carroll County Board of Commissioners voted 3-2 (Commissioners Rothstein and Bouchat dissenting) to restrict the use of the county's Northern Landfill to licensed haulers, account holders and commercial business vehicles only from Monday, April 13, 2020, through Saturday, April 25th.  The landfill will suspend resident self-haulers drop off of waste, recycling, yard waste, and scrap metal for 15 days so staff can develop additional plans and processes to further protect both residents and staff from potential exposure to coronavirus. To help mitigate the spread of COVID-19 in our community, residents and businesses of Carroll County are asked to avoid all non-essential outings and close contact.
During this time and going forward, residents have the option to contract for curbside waste and recycling pickup through a local hauler.  A list of licensed haulers can be found on the county's website at https://www.carrollcountymd.gov/government/directory/public-works/office-of-recycling/trash-and-recycling-pickup/residential-curb-side-haulers/ or through your local phone directory. Businesses wanting to establish a landfill disposal account should contact the Carroll County Accounting Department at 410.386.2007.
Thank you for your assistance with this matter. All actions are precautionary to prevent the spread of the Coronavirus (COVID-19). Any future changes to landfill operations will be announced on the county website and social media.
Today's Open Session is available for viewing on the county meeting portal and the county YouTube channel. In addition, all meetings will be replayed on Comcast Channel 24.