Three Trailblazer Routes Reopen 6/1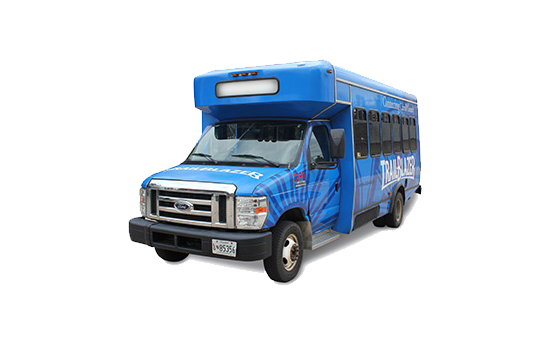 Westminster, MD, Thursday, May 28, 2020 - Carroll Transit System (CTS), operated by Ride With Us, in conjunction with Carroll County Government, will reopen three (3) modified TrailBlazer routes, effective Monday, June 1, 2020.
The three routes reopening Monday are the two Westminster (Black & Purple) routes and the North Carroll (Orange) route. Schedules will remain the same as they were pre-shutdown with shorter hours in the afternoon. There are still a handful of locations on each route, not yet open to the public, so CTS will use those stop times to wipe down highly touched areas, such as handrails and seat backs. These are noted on the schedules listed below.
In order to continue preventing the potential spread of COVID-19, the buses will only be allowed to transport at a maximum of 50% capacity to allow for appropriate physical distancing.  Additional buses will be on stand-by in the area to pick up riders that would result in capacity concerns.  All CTS drivers and riders are still required to wear a mask or facial covering in order to board a CTS vehicle. Facial coverings must stay in place for the entirely of the trip, including while entering and exiting the vehicle.
As services are adjusted further, notices will be posted on our website and on all buses. Passengers are encouraged to call dispatch to confirm a ride at (410) 386-5550.
Please remember CTS service is still only permitted for essential travel only, as defined by our Governor and Board of County Commissioners. CTS would like to remind all clients to wash your hands, cover your cough and sneeze, and if you are feeling sick, been in contact with anyone with COVID-19, or running a high temperature, please stay home to help prevent the spread of the virus.