TrailBlazer Routes Change in January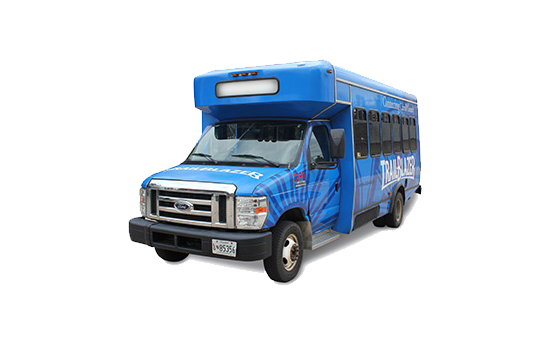 Westminster, MD, Friday, December 20, 2019 – In Open Session on December 19, 2019, the Carroll County Board of County Commissioners approved changes to all TrailBlazer routes. These changes take effect on January 21, 2020. While these changes are not largely impactful, the biggest changes are as follows:
Free deviations to all Carroll County Public Library branches where a TrailBlazer is available. That includes Eldersburg, North Carroll, Taneytown and Westminster branches. The libraries will no longer be a set stop on the routes.
Pilot Program for Carroll County Youth Services Bureau (CCYSB). From January 21, 2020, through December 2020, TrailBlazer will provide FREE deviations to CCYSB from the Westminster Purple and Eldersburg Blue routes. Riders will call Carroll Transit System (CTS) to schedule the deviation.
Elimination of the lunch breaks on the two Westminster routes. Black and Purple routes will run continuously throughout the day with no interruption for the driver's lunch break.
Revised Westminster Saturday route. TrailBlazer will run one route on Saturdays, but the route will be a combination of both the Black and Purple routes to accommodate the medical buildings that are open on Saturdays.
The new routes can be found on the website www.carrolltransitsystem.com.