15th Annual Seniors on the Go – An Aging & Disabilities Expo on September 15th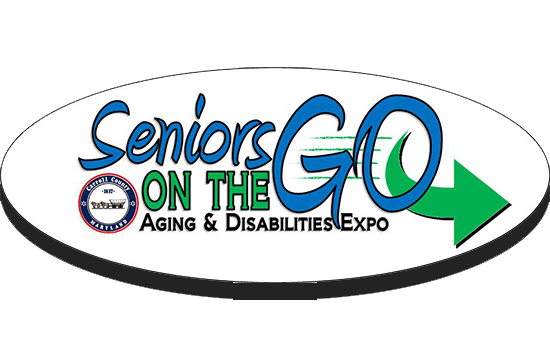 Westminster, MD, Tuesday, September 7, 2021 – The Carroll County Commissioners invite citizens to attend the 15th Annual Seniors on the Go – An Aging and Disabilities Expo, taking place on Wednesday, September 15th from 9am to 2pm in the Shipley Arena of the Carroll County Ag Center.  The expo is planned with COVID-19 safety protocols in place including less exhibitors with booths spread farther apart, required masking for all participants, social distancing reminders and hand sanitizing stations throughout the arena.
This expo is a wonderful, fun way for older adults, people with disabilities, Veterans, and their caregivers to discover what is available in their communities. Everyone will find something interesting to do as activities include various screenings and assessments for healthy living, community programs and fitness demonstrations, three informational seminars, and an assortment of businesses and agencies. Lunch is also available from 11:00-1:00, on a first come, first served basis.
Free health screenings will feature assessments of balance, flexibility, endurance, functionality, blood pressure, bone density, and grip strength.  Information on advanced directives, stroke awareness, medication management, oral cancer, and health and chronic diseases such as breast cancer, diabetes and Parkinson's will also be available. Special giveaways will be available for those who complete a pre-diabetes risk assessment. The Sheriff's Office will be on-site to collect unused and expired medications. The Image Center, a nonprofit organization, is partnering with local volunteer medical engineers to provide free walker, cane, and wheelchair repairs.
Carroll County Health Department (CCHD) staff will be on-site with COVID-19 vaccinations and information. For more information call CCHD at 410-876-4848.
Carroll Community College physical therapy students will be on-site assisting attendees by conducting a mobility device assessment and cyber-security students will provide hands-on technical assistance.
Seminars include:
A cannabis educational session intended to clarify some misconceptions and provide clarity with "Medical Cannabis 101"
Carroll County State's Attorney's Office sharing, "Scams & Social Media: What Every Senior Should Know to Prevent Becoming a Victim of Scams"
Carroll County Health Department providing local, up to date COVID-19 information and an opportunity to answer your questions
This free event offers handicap-accessible shuttle buses throughout the day with car side pick-up and shuttle to the entrance of the expo.  
Participant's safety and health remain the county's priority and staff are making every effort to modify the event to protect everyone as much as possible. Please come out and enjoy the expo safely as all participants must wear masks and physically distance.  Masks will also be required on the shuttle busses.
For more information on this event please contact the Carroll County Bureau of Aging & Disabilities at 410-386-3800.