Carroll County Department of Recreation & Parks Celebrates 50 Years on October 2- Canceled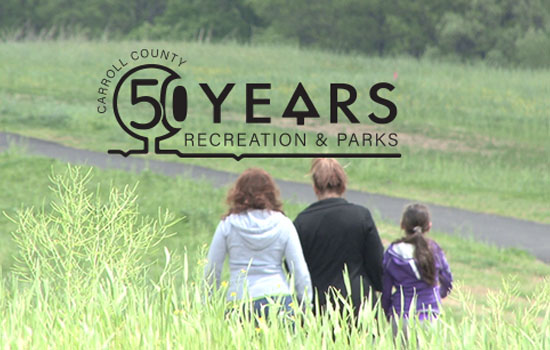 Westminster, MD, Tuesday, August 31, 2021 – Carroll County Department of Recreation & Parks is celebrating its 50 year anniversary with an outdoor celebration on Saturday, October 2, 2021 from 4pm - 8pm at Hashawha Environmental Center in Westminster. The event will be held outside rain or shine, with a tent on site.
Past and present staff, volunteers, advisory board members, and elected officials will be present for an evening of food, music, a 50/50 raffle drawing, and a silent auction. All proceeds from the 50 Year Celebration will benefit the Carroll County Park Legacy Fund and support local park improvements.
The public may purchase tickets to the event through the department's registration website. The $50 ticket includes food, beverages, a bar, desserts, and music. Guests must be 21+ years to enjoy.
For more information, please contact the Department of Recreation & Parks at ccrec@carrollcountymd.gov or 410-386-2103.