Carroll County Emergency Rental Assistance Program (ERAP) Helping Residents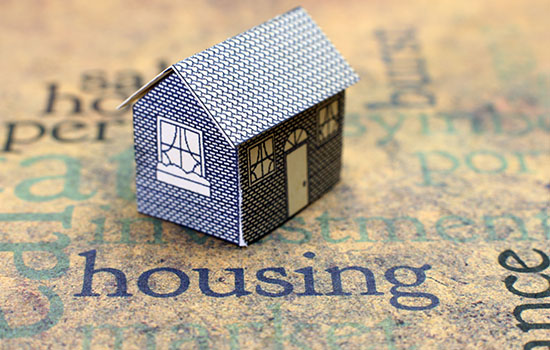 Westminster, MD, Thursday, August 12, 2021 – Carroll County Department of Citizen Services Bureau of Housing and Community Development is working with county agencies and the local court system to help at-risk residents navigate the county's eviction protection process designed to help tenants remain in their homes while providing funding to landlords as federal and state eviction moratoriums end.
"Carroll County Government and partners are working diligently and proactively to assist our struggling residents who have difficulty paying rent due to COVID-19," said Commissioner President Ed Rothstein. "Many in our community are facing challenges and financial hardships as a result of the pandemic.  As the moratorium ends, staff are continuing to work effectively with our local resources to protect these struggling families."
The federal eviction moratorium ended on July 31 and Maryland's moratorium is slated to expire on August 15. The county's team is working in a variety of ways to intervene for residents and help both tenants and landlords. Some added interventions include:
Increased coordination and outreach to landlords to ensure their knowledge of the program and how it works.
Added office space and staff adjacent to the courts so judges can easily refer tenants.
Added staff in the courtrooms to improve the coordination between clients in eviction court and the Carroll County Eviction Prevention Program so applications can be prioritized and rents paid quickly.
Collaboration with the Sheriff's Office allowing CCDCS staff to complete daily review of eviction lists to prioritize individuals who have applied for assistance so rents can be paid and evictions stopped.
Work closely with the District Court Chief Administrative Judge to ensure all judges
are aware and understand the county's program to improve opportunities for voluntary postponements, allowing time to process the application and provide payment.
"During this time of COVID 19 recovery, we recognize that tenants, including families, who have never struggled with paying rent before are finding themselves at risk of homelessness, which is a scary place to be. We want to ensure that people who are not accustomed to seeking help, know there is a place to turn and they are not alone," said Director of Citizen Services Celene Steckel.
Carroll County Department of Citizen Services is working with the local Community Action Agency – Humans Services Program of Carroll County to administer increased funding/support for our Eviction Prevention Program.  To date, the county has provided over $1.5 million to assist 157 families with rental payments using federal funds. Coronavirus Relief Fund (CRF) contributed over $300,000 to 81 households and so far, the federal Emergency Rental Assistance Program (ERAP) funding assisted 76 households with over $1.2 million. The county is coordinating efforts with the County's District Court, receiving dockets for failure to pay rent cases prior to the hearing date, enabling staff to contact landlords/clients prior to the eviction hearing and allowing staff to prioritize Eviction Prevention Program financial assistance to clients with pending evictions.
Human Services Programs of Carroll County, administrator of Carroll County's program, began accepting applications on May 17, 2021 and will continue until funding is depleted.
To access additional information about the program, please visit the county Housing & Community Development webpage: https://www.carrollcountymd.gov/government/directory/citizen-services/housing-community-development/.
If you wish to apply for eviction prevention assistance, please contact Human Services Programs of Carroll County by telephone at 410-386-6620, or by email at renthelp@hspinc.org or visit their website https://hspinc.org/.