County Moves Forward with Land Purchase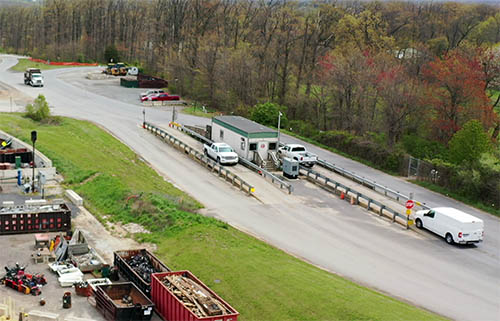 Westminster, MD, Thursday, July 15, 2021 – Today, during open session, the Board of County Commissioners unanimously approved the acquisition of over 326 acres of land from K & P Resource Recovery, LLC for $13,069,292. The county has been exploring solid waste options and this purchase, adjacent to the existing landfill,  protects and preserves opportunities to expand the Northern Landfill in the future and proactively use the land to pursue innovative solutions for the county's solid waste program.
Director of Economic Development Jack Lyburn and Director of Public Works Jeff Castonguay appeared before the board to discuss the purchase. No specific plans are approved for the additional acreage, but the addition adds several scenarios to increase the life cycle of the site, optimize the operation with improvements, and add flexibility to the solid waste master plan. With the purchase, Carroll County will have sufficient land for significant improvements to current operations as well as alternate waste, recycling and diversion operations. Improvements could possibly include additional landfill cells, but also separate resident and commercial hauler entrances from Route 140, consolidated homeowner use area, expanded yard waste and organics composting area, construction/demolition waste recycling, a replacement transfer station, and other reuse, recycling and waste diversion technologies.
"Trash is an issue that almost all jurisdictions struggle to control and failing to take advantage of opportunities is poor management," commented Commissioner Ed Rothstein. "This purchase allows the addition of several options for managing the future of trash and is also an advantage for future positive economic development in the county."
More information, including a possible future town hall to discuss the project with residents, will be provided as it becomes available.
Open session is available for viewing on the county meeting portal and the county YouTube channel. In addition, all meetings will be replayed on Comcast Channel 24.