County Supports State's End of Mask Mandate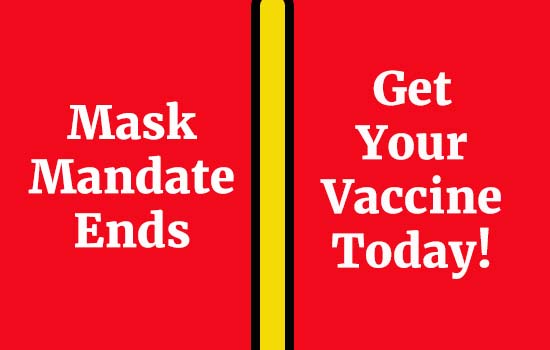 Westminster, MD, Friday, May 14, 2021 –The Carroll County Board of Commissioners will continue to endorse Maryland COVID-19 guidance and support Governor Hogan's new directive ending the statewide mask mandate, aligning Maryland with new CDC guidance. The new order is effective Saturday, May 15, 2021. Maryland's information notes that face coverings will still be required on public transportation, and in schools, childcare and health care settings.
The commissioners strongly encourage those not yet vaccinated to do so.
Read Governor Hogan's recent press release here and the amended Executive Order here. To date, Carroll County has followed Governor Hogan and the State of Maryland's COVID recovery plan.
President of the Carroll County Board of Commissioners Ed Rothstein said, " Carroll County continues to adhere to our governor's executive orders and directives. We are very proud of the commitment the Carroll County community made in wearing the masks along with getting vaccinated to get us where we are today.  Although there are some still affected by this pandemic today, we should all be confident that we are moving in the right direction and towards a state of normalcy.  Further guidelines are being provided to our Carroll County government workers and operations."
Accurate COVID-19 pandemic and vaccination information is critical to the community. For the most current and accurate information about this situation, please refer to the following:
Carroll County Health Department (CCHD):  https://cchd.maryland.gov/covid-19/ 
CCHD Local Vaccination Information:   https://cchd.maryland.gov/covid-19-vaccination/
Maryland Department of Health (MDH):     https://coronavirus.maryland.gov/
Maryland Vaccination Information:  https://covidlink.maryland.gov/content/ and https://coronavirus.maryland.gov/pages/vaccine
Centers for Disease Control (CDC):             coronavirus.gov
Anyone feeling ill should contact their health care professional. CCHD continues to operate a hotline, available 8 am – 5 pm at 410-876-4848, Monday-Friday. After hours, callers may leave a message or call 2-1-1. All emergencies should continue to call 9-1-1.