District 1 Community Meeting with Commissioner Stephen Wantz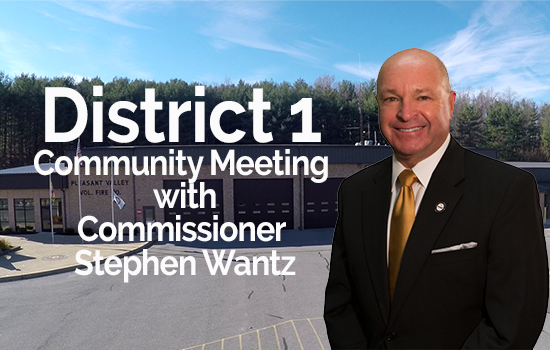 Westminster, MD, Wednesday, November 10, 2021 – Carroll County Commissioner Stephen Wantz, District 1, will hold a community meeting at 7:00 p.m., on Tuesday, November 30, 2021, at the Pleasant Valley Community Fire Department, 2030 Pleasant Valley Rd S, Westminster, MD.  All District 1 residents are encouraged to attend.
Community meetings provide a great opportunity for commissioners to brief citizens and for citizens to ask questions and share concerns, thoughts, and ideas.  All are welcome.
Some topics to be discussed include zoning, county roads, the Community Center at Charles Carroll and broadband.