Farm Museum Fire Statement #2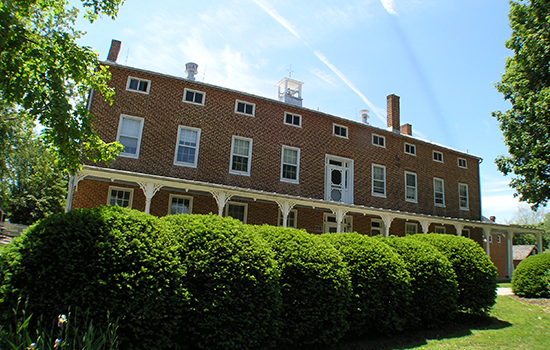 Westminster, MD, Friday, March 19, 2021 – More details on this morning's fire event at the Carroll County Farm Museum.
The first call came into the Emergency Communications Center at 3:47 a.m. for a reported building fire at the Carroll County Fire Museum.
Firefighters on the scene reported that the first alert came as a result of a call to the Emergency Communications Center for a report of a fire on the museum property. Carroll County Sheriff's Office and Maryland State Police personnel quickly responded and confirmed that it was an active barn fire.
Upon arrival, firefighters reported a large maintenance building with heavy fire through the roof of the building, according to Westminster Fire Department Deputy Chief Josh Evans.
Westminster Fire Department Chief Jeff Leppert took command. Approximately 45 firefighters with 30 pieces of equipment responded to the scene from Westminster, Reese, Pleasant Valley, New Windsor, Sykesville, Baltimore County, and surrounding area fire departments were dispatched, according to Westminster Fire Department public information officer Kevin Dayhoff.
"At 4:18 a.m. it was determined to fight the fire from the outside of the structure. The fire was declared under control at 4:54 a.m.," said Dayhoff.
"The Farm Museum is one of Carroll County's crown jewels," said Board of Commissioner Stephen Wantz. "Although the fire is devastating to the property, we are fortunate that no one was hurt and no other buildings were affected. We are also thankful to the local fire departments for their fast response and preventing further damage."
Wantz reported in a follow-up phone interview with the Carroll County Times that the Farm Museum will remain closed through the weekend while the county assesses the damage and crews begin clean-up operations.
There were no injuries reported. The fire remains under investigation by the Maryland State Fire Marshal's Office. Westminster Fire Department Contact:  Kevin Dayhoff, 410-259-6403 or  kevindayhoff@gmail.com.