New Chief of Fleet Management and Warehouse Operations Named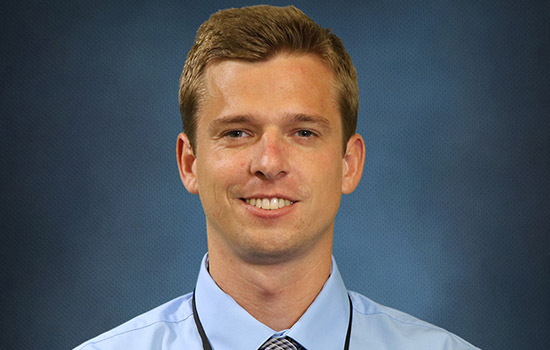 WESTMINSTER, MD, Wednesday, September 1, 2021 – The Carroll County Board of County Commissioners is pleased to announce the promotion of Mr. Reid Oliver to Bureau Chief of Fleet Management/Warehouse Operations within the Department of Public Works effective August 19, 2021.
Mr. Oliver began employment with Carroll County Department of Public Works in 2018 as a Mechanic for the Bureau of Fleet Management/Warehouse Operations.  This position primarily focused on fleet inspection and repair. This promotion expands his responsibilities to encompass management of the overall direction, coordination and evaluation of the bureau.  Duties include overseeing and managing activities of employees engaged in repairing and maintaining motor vehicles, including operations on vehicles covered by Federal and State Transportation Regulations, and managing central warehousing operations.
The Bureau of Fleet Management/Warehouse Operations manages all county vehicles and equipment including repairs and timely and orderly replacement. The Warehouse Operations division is responsible for storage, delivery, inventory control, and procurement of commonly used materials for use by county agencies
Mr. Oliver earned his Associate Degree in Automotive Engineering and Technology from The Community College of Baltimore County-Catonsville and is currently pursuing a Bachelor of Human Resource Management from Southern New Hampshire University.  Prior to working for Carroll, Reid was a Technician / Supervisor of Quick Lane for Koons Ford of Baltimore.
Reid grew up in Ellicott City, Maryland and moved to Carroll County in 2018. He lives with his wife and two children in Westminster. Reid and his family can be found at many local car shows, Maryland Steam Historical Society events and most events held at the Carroll County Agriculture Center.  
"We are excited to move Reid into a greater leadership role in the organization," said Commissioner Ed Rothstein, President of the Board of Commissioners. "The goal is always to build a knowledgeable and skilled workforce so that a successful succession plan can be executed. Reid's talents and experience with the county's sizeable fleet and warehouse operations will allow for a quick and successful transition to this new role."