Public Input Needed on Transportation Master Plan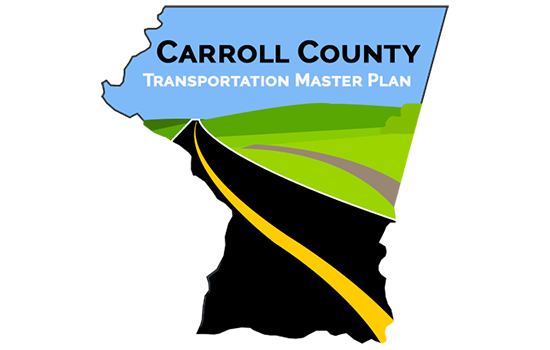 Westminster, MD, Wednesday, October 20, 2021 – The Carroll County Department of Planning seeks public input on the county's first Transportation Master Plan and asks residents to complete a new online survey.
To help address the updated transportation needs for Carroll County, its citizens and businesses, as well as provide a vision for future needs, Planning began the task of creating the first-ever countywide Comprehensive Transportation Master Plan. The goal of this plan originates with the 2014 Carroll County Master Plan, which states, "Provide a safe and functional intra-county transportation system that promotes access and mobility for people and goods through a variety of transportation modes."
During the month of May, the Department of Planning released its first online survey to solicit input from county residents and received 200 responses to the survey.
The second survey, accessible on the department's webpage starting today, October 20th, will be available for public comment until December 1st. Residents and commuters who travel from or through Carroll County are encouraged to share their thoughts on a number of transportation-related questions. The survey responses will help direct the upcoming Transportation Master Plan.
To receive the latest updates on the Transportation Master Plan, please click here to subscribe to the email list.