Temporary Suspension of Two Trailblazer Routes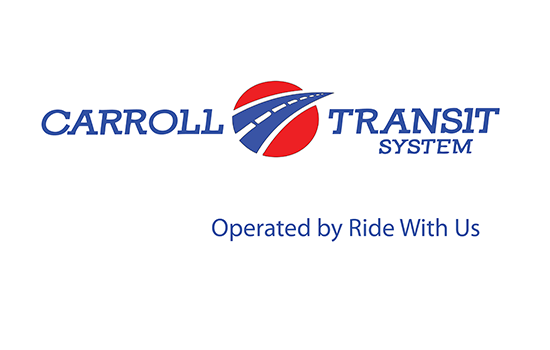 Westminster, MD, Thursday, March 25, 2021 – Today in Open Session, the Carroll County Board of Commissioners voted to temporarily suspend two Trailblazer routes due to lower ridership and underperformance. Effective Monday, April 5th, Carroll Transit System (CTS) will suspend the Red Commuter Route and the Westminster Purple Route #2 (the route which currently starts at 7:30 am) until restrictions are lifted or ridership demand increases. All riders may continue to call CTS and schedule Demand Response rides while these two routes are suspended. The remaining 7 TrailBlazer routes are unaffected.
As a reminder, to continue preventing the potential spread of COVID-19, buses are restricted to 50% maximum capacity to allow for appropriate physical distancing.  Additional buses are on stand-by in the area to pick up riders as needed.  All CTS drivers and riders must follow the Governor's orders that require a mask or facial covering to board a CTS vehicle. Facial coverings must stay in place for the entirety of the trip, including entering and exiting the vehicle. CTS reminds all riders to wash hands, cover coughs and sneezes, and if feeling sick, been in contact with anyone with COVID-19, or running a high temperature, please stay home to help prevent the spread of the virus.
If services are adjusted further due to COVID-19, notices will be posted on our website and on all buses. Passengers are encouraged to call dispatch with questions or to confirm a ride at (410) 386-5550 .