County Supports Sheriff and Community College Cohort Program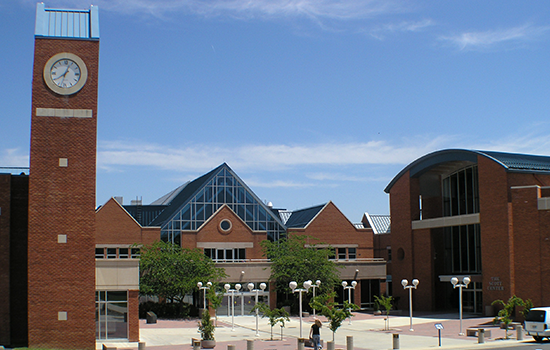 IMMEDIATE RELEASE
Contact:
Chris Winebrenner
410-386-2043
Westminster, MD, Thursday, June 27, 2019 - Today, during Open Session, the Carroll County Board of Commissioners (BOC) voted unanimously to support the creation of a program policy to accommodate the educational cohort program Associate of Applied Science Degree in Law Enforcement designed by the Carroll County Sheriff's Office (CCSO) and Carroll Community College (CCC). Another vote also allocated funding for the cost of the program and established a direct payment process between the college and the county.
Carroll County Sheriff Jim DeWees and Carroll Community College President Dr. James Ball presented the idea of this new educational partnership to provide an A.A.S. Degree in Law Enforcement to cadets after the successful completion of the Sheriff's Training Academy Police Entry Level Training (PELT) and five specific general education courses taught at the Academy facility. The college will award 45 college credits for completing PELT and an additional 16 credits of general education to meet A.A.S. requirements. Students will complete all 61 credits during their time at the academy and can achieve the A.A.S. Degree in 31 weeks.
The presentation included listing program advantages such as:  improving the Sheriff's Office recruitment, retention and advancement efforts; accelerating time to degree completion; continuation of education positively impacting the ability to better serve and contribute to the community; continuing to develop critical thinking skills, problem solving skills and communication skills; customizing and accelerating degree attainment; reducing costs; increasing college enrollment; and enabling the college to submit for potential future state aid.
CCC and the CCSO will work with county staff to develop and update related Memoranda of Understanding (MoU), contract and documents associated with the program and update associated documents related to payments. The launch of the first A.A.S. cohort program is planned for September 2019.
Open session is available for viewing on the county meeting portal and the county YouTube channel. In addition, all meetings will be replayed on Comcast Channel 24.