Garrett Hoover Letter to the Editor - Carroll County Times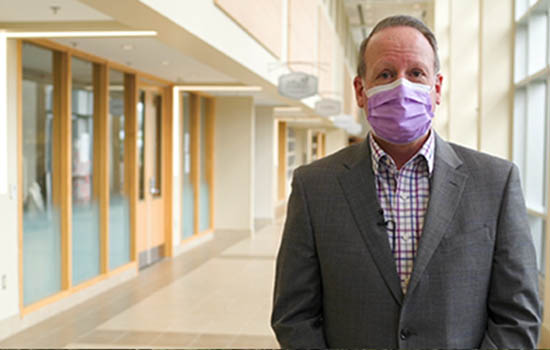 Carroll County, we need your help!
I know that dealing with COVID-19 for the past two years has put a strain on us all, but it's not time to let down our guard.  We are at a critical point.  Carroll Hospital is at max capacity, and we are making difficult decisions every day.
Below are some staggering statistics as of Sunday, December 19:
The current patient census is 174, well above our normal census of 120 patients.
All nursing units are full, and we currently have 11 patients on ventilators.
We have reached an all-time high of 52 COVID-19 positive patients.
In just the last 24 hours, the number of COVID cases increased 16%
And we still have 20 patients in our ED holding for a bed.
The hospital's goal is to care for our community, and it is getting increasingly difficult with the number of extremely sick patients we have been seeing. We have closed many of our outpatient services to redeploy the nurses in those areas to the units that need the help the most. In addition, in line with Governor Hogan's recent order, we have decreased the number of available operating rooms by 40%. Our surgical leadership team is reviewing every surgery to determine what qualifies and is an appropriate use of our currently limited resources. Any elective case that may need an inpatient bed will be canceled.
Carroll Hospital, like most hospitals across the state, is already operating at a critical level. Our team members are doing everything possible to care for our community, but we need your cooperation. The physical and emotional strain that our team members are experiencing is unprecedented and heartbreaking. Eighty-five percent of the hospitalized COVID+ patients have not been vaccinated.
We have patients begging for the vaccine as they are getting intubated; unfortunately, at that time, it's too late for a vaccination. Your neighbors, your friends, your relatives are dying from this virus and leaving behind families that would do anything for one more day with their loved one.
Our message is straightforward: Get vaccinated, get your booster, wear your mask in public places, please use good judgment with your holiday gatherings and wash your hands frequently.
Garrett Hoover is the president of Carroll Hospital and senior vice president at LifeBridge Health.
Carroll County Times originally printed this letter to the editor on December 21, 2021