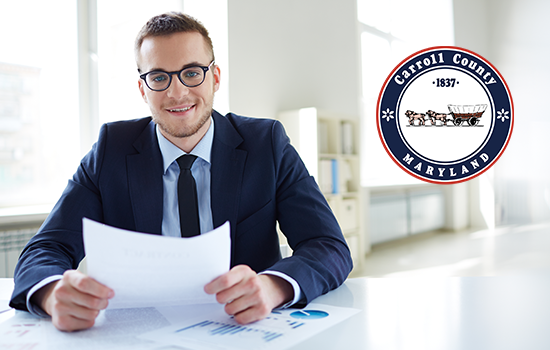 Hiring Process
JOB POSTINGS
Current employment opportunities are posted in the following places:
Department of Human Resources, Room 100, Carroll County Office Building, 225 North Center Street, Westminster, MD 21157
Carroll On-line carrollcountymd.gov
Carroll County Workforce Development, Carroll County Public Libraries, and Maryland Department of Labor.
EMPLOYMENT APPLICATION
Carroll County Government accepts applications for posted employment opportunities only.
A separate Carroll County Government Employment Application must be completed for each employment opportunity for which you wish to apply.
Resumes may be attached to the Employment Application.
Employment Applications are not accepted by FAX or e-mail.
Employment Applications are accepted until 5:00 p.m. on the date listed on each employment posting.
RECRUITMENT NOTIFICATION
For applications that are completed online, an email will be generated once the application is successfully submitted.
Applicants who mail in or drop off an application will receive a postcard acknowledging receipt of the Employment Application.
Only applicants selected for an interview will receive further notification.
HOW TO OBTAIN AN EMPLOYMENT APPLICATION